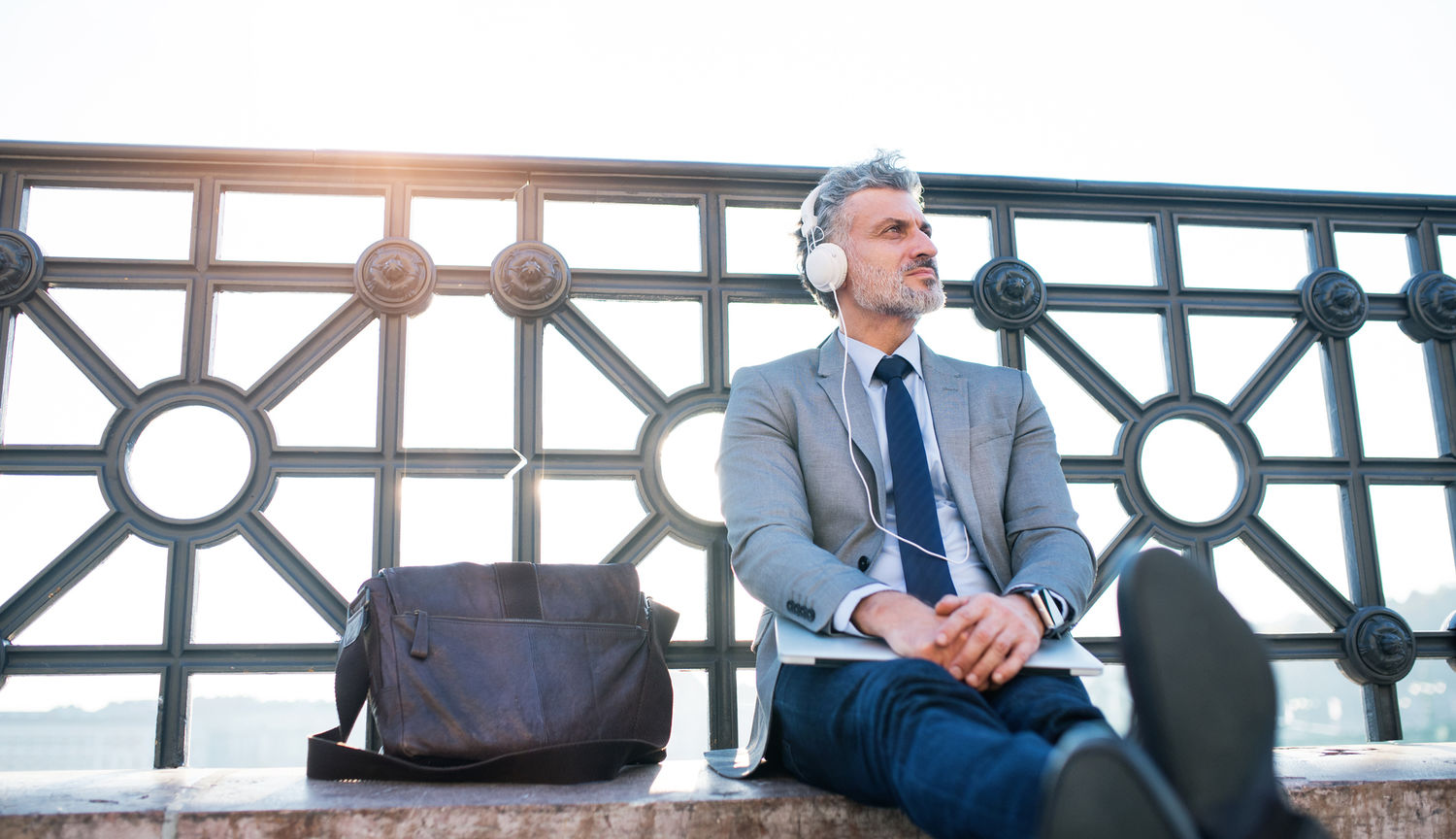 Why you should start listening to audiobooks
Audiobook listening is on the rise, and for good reason. It's one of the fastest-growing segments of the publishing world, as more and more readers are pressing play and reading with their ears.
Nearly every pocket or purse contains a device capable of playing audiobooks, for a quick literary escape. The Kobo app on Android and iPhone puts your audiobook collection at your fingertips, allowing you to listen anywhere, any time. Coupled with the podcast boom, people are getting into the habit of downloading and listening to serialized spoken content on their phones.
Good for your mental health
According to the Audiobook Publishers Association and Edison Research, 73% of audiobook consumers agree that listening to audiobooks is relaxing. And 55% of readers agree or strongly agree that they listen to an audiobook when they want some time to themselves.
These two stats are huge.
In what often feels like an increasingly-stressed out and stressful world, we can all do with a little more time spent doing something that not only broadens our perspectives, but also delivers some much-needed mental calm.
What's more, the audiobook format lends itself extremely well to relaxing, inspiring and self-help books. In fact, Kobo's team of in-house literary experts have curated outstanding lists that you may find great for boosting your mental health:
😟 The best audiobooks for coping with anxiety
😌 Audiobooks that will change your life
😴 The best audiobooks for falling asleep
Read more books
One of the best things about listening to audiobooks is that they help people squeeze more reading into their busy lives. Audiobook listening fits reading into the "in-between" moments in your day when you would otherwise have to set your book down. Whether going for a short walk, picking up groceries or catching up on your knitting, many readers report that audiobooks listening enhances their reading lives without replacing their eBook and old-school book reading.
We love being able to pop back into our book when we're out in the world. Even if it's for a couple of minutes here and there. Those moments add up. Audiobook listening lets us multitask our hobbies - listening while we cross-stitch, garden, or play video games.
In Kobo's app, you can also adjust the playback speed, and listen faster. A tip from Kobo staff: start at 1x speed, and gradually increase the speed 0.2x at a time until you find the most comfortable listening speed.
Getting started with audiobooks has never been easier. Start a free audiobook subscription trial, and get your first month's audiobook completely free. If you like what you hear, stick around as a subscriber, and for just $12.99 a month, we'll send you a credit that you can use to get an audiobook, regardless of its list price. You can cancel anytime, but we hope you'll stick around.