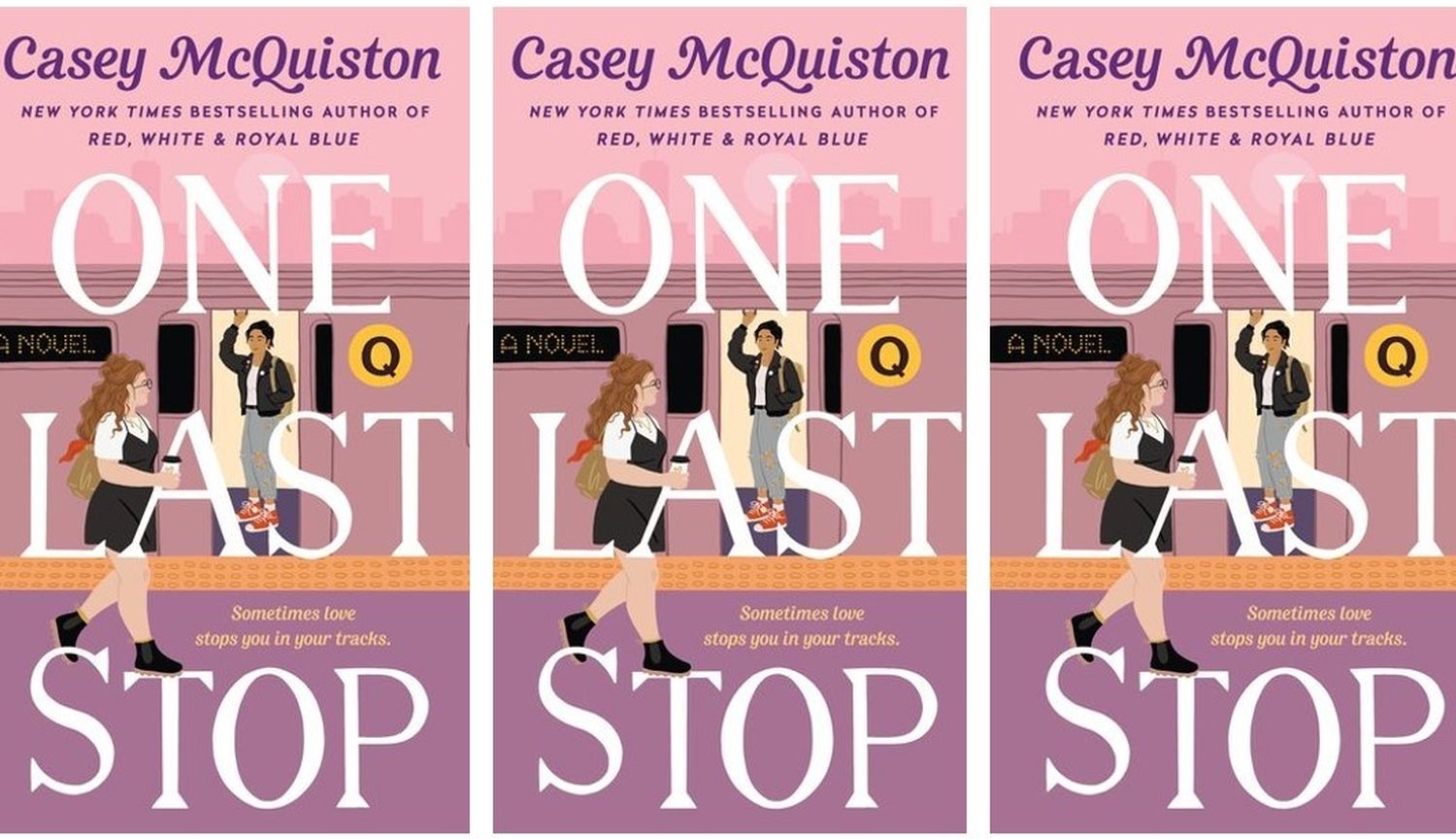 What's Tiana reading?
To help readers everywhere find the best eBooks and audiobooks, we've re-launched our Staff Picks page on Kobo.com.

This month we're hearing from Tiana from our bookselling team.
What's your pick?

One Last Stop by Casey McQuiston.

Like most romance fans by now I read and absolutely loved Casey McQuiston's first book, Red, White & Royal Blue so I had high hopes for her new one. She has an amazing talent when writing characters that are witty and reasonable and just so undeniably lovely. I wish I could be best friends with all of her characters.

I loved this book because it was just so full of joy. It's the type of book that it's better to know very little about before you start it, but once you start it you'll understand why it's so great. It's got romance, it's got humour, and it's a refreshing and unique story.
How does this fit with what you usually read?

I read a lot of romance and contemporary fiction so this book fits right in. But it also stands out because of how great it is. I'd say even if you aren't a fan of the genre, there's so much else to appreciate from this book.
How do you choose what to read next?

Because of my job, I've always followed what publishers promote throughout the year and I have a lot of authors whose new books I will always read. To-be-read piles can get overwhelming so this year I made a spreadsheet of all the upcoming books I wanted to read in order of release date. It sounds so nerdy but it's been so helpful! I gave myself a really ambitious reading goal so it's been helping me stay on track.
Lightning round! Favourite book:

The Night Circus by Erin Morgenstern, This Lullaby by Sarah Dessen, and Station Eleven by Emily St. John Mandel.

There are so many more, but those are usually the first three that come to mind that really stayed with me over the years.
Favourite book from your childhood:

I loved ­The Amazing Days of Abby Hayes series by Anne Mazer.
Favourite way to spend a night in that isn't reading:

Watching a Disney or Pixar movie and doing a puzzle.
Latest TV binge watch:

Starstruck. I didn't know what to expect going into it but it was so fun and well written, I could have binged the whole season in one sitting (except I foolishly started it late at night). The main character was hilarious and incredibly relatable, it was one of the best romcom shows I've watched in a while.

I also recently raced through Invincible and it was just so good! Amazingly stacked cast and just overall a great show.
Favourite place to read:

Either my balcony or my couch. I can pretty much read anywhere though, I once finished a whole book while standing in various lines at Disney World.
Favourite drink or snack to accompany reading:

I'm actually strangely incapable of eating and reading at the same time, but I will eat pretty much any donut on the planet.
1 random fact about you

I really like to bake, but I hate cooking. ◼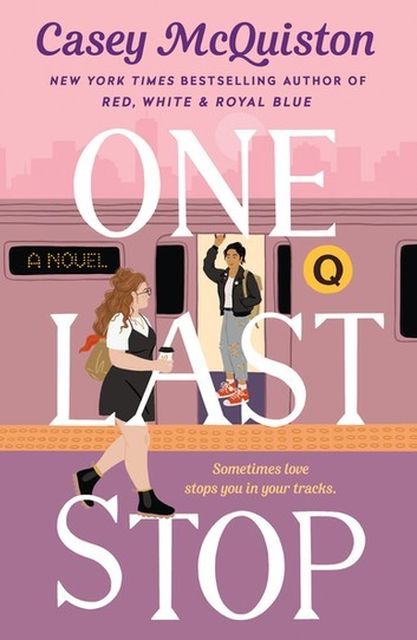 One Last Stop
For cynical twenty-three-year-old August, moving to New York City is supposed to prove her right: that things like magic and cinematic love stories don't exist, and the only smart way to go through life is alone. She can't imagine how waiting tables at a 24-hour pancake diner and moving in with too many weird roommates could possibly change that. And there's certainly no chance of her subway commute being anything more than a daily trudge through boredom and electrical failures.
But then, there's this gorgeous girl on the train...
View Book