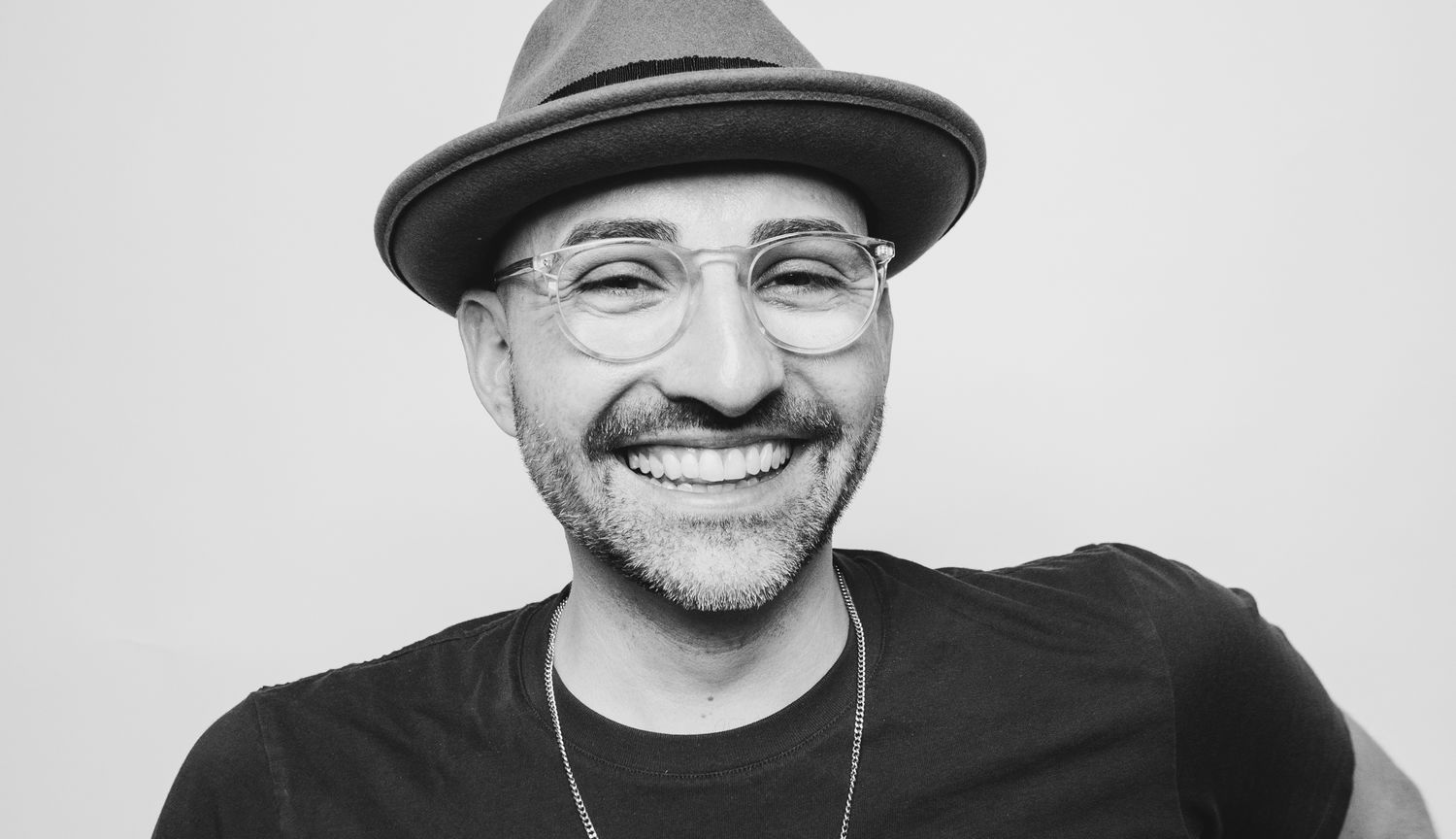 Spencer West wants to do all he can
Follow The Reader is our series featuring unconventional leaders and trailblazers.
Spencer West is a social advocate, motivational speaker and inspirational (and hilarious) human
Spencer West is used to your questions. Born in the U.S. with a genetic disease affecting the muscles in both of his legs, he has been navigating the world as a double amputee from the pelvis down since the age of five, and responding to the bold and the curious graciously for much of his life. However, it wasn't until a trip with a friend as an adult that helped him to realize the positive influence he could have on a global scale simply by telling his story.
After years of establishing himself as a professional speaker who not only sheds light on the disability justice movement, but 2SLGBTQ+ issues as well, he earned a new mass following when a celebrity friend reposted one of his TikToks. In celebration of Disability Pride Month this July, I had the great pleasure of speaking with Spencer about his professional journey, personal philosophies and pandemic point of view, including how he inspires people from all backgrounds to overcome adversity and to reexamine their own perceived limitations.
Tell me about your journey to becoming a motivational speaker.
Initially I studied communications in university and I was looking to be more of a broadcast journalist. I also studied acting as an undeclared minor. A friend kept saying that I should be a motivational speaker and I was like, "And say what? What am I gonna talk about?" The response was always, "Well, tell your story!"
That seemed arrogant… I'm not gonna go out there and tell my story! But a few years later, that friend invited me to go to East Africa with him to help build a school. While we were there, the kids wanted to ask me some questions because I look so different, which is pretty standard. Someone was very kind to translate for me, and after I explained that I lost my legs due to a genetic disease, a young girl said to me that she didn't realize that something like that could happen to white people too.
I didn't get to speak with her further to ask what she meant by that, so I can only assume she was thinking, "Wow, I didn't realize that everyone faces some sort of challenge regardless of where they come from." So that was the first time I was like, hmm… Maybe I've missed something here. Maybe telling my story – if I do it in such a way that is on behalf of an organization or a specific message, instead of about me specifically – could empower other people to look at challenges differently or to get involved with causes that they care about. So that's what opened my eyes, and that's when I packed up my entire life and moved to Canada to be a motivational speaker.
What has been the most surprising thing about your rise to fame on TikTok?
I say this with so much admiration for TikTok, but I thought I was too old for it [laughs]. Then a trend came along that was like, "Tell me you're short without telling me that you're short," and I did it for myself and my friends because I thought it was funny.
That blew up with the help of Demi Lovato, who reposted it, and then everything sort of exploded. Suddenly I went from 20 followers to three million in the span of a couple of weeks. So, for me, what was really lovely was the culmination of 10 years of work on social media and now having a brand new audience that I could share a little humor with about my journey. It's really humbling that people continue to be interested and to come back.
Has there ever been a time when you went into a situation expecting the worst, but were pleasantly surprised?
I hate to flip this, but something that was interesting for me was that I was really excited for Pride month, and TikTok very kindly named me one of 14 creators who were 2SLGBTQ+ Trailblazers in 2021. So I was really excited to post this Pride content, and the first video just got destroyed with homophobic and ableist comments. I wasn't expecting that. I realized then that I live in a bit of a bubble with close friends and a community that is so accepting, so it was a reminder for me that wow… this still exists; it's still a thing.

"I was really excited to post this Pride content, and the first video just got destroyed with homophobic and ableist comments."
That was sort of a shock, but the thing that also surprised me was that the folks who have been following me on TikTok came to my defense. I didn't have to do anything and I thought that was a beautiful outcome. It's like my content is working and people are retaining the information I'm putting out there. They're learning things and broadening their understanding and speaking up with the hope of making the world more inclusive. It's a wonderful start.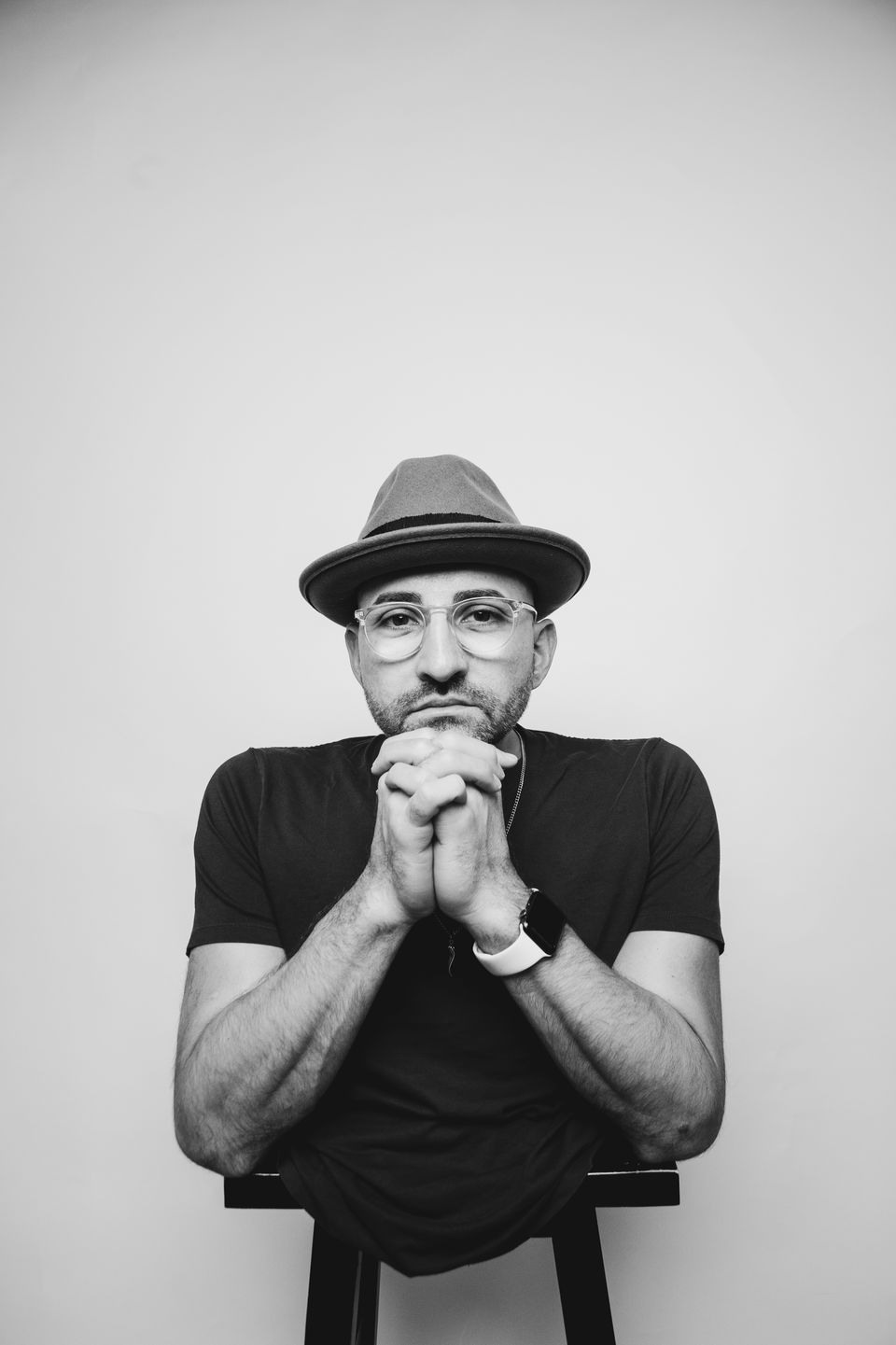 You give a lot of yourself to educate the masses about important issues of social change. Is that dynamic reciprocal? What have been some of your most meaningful interactions with your followers?
This has happened a few times now, specifically with a lot of my queer content. I'll have young folks – and even folks who are mid-life...forties to sixties – reach out and say, "Thank you. As a disabled person myself and being queer, it's nice to see someone else out there." Or, "Your content inspired me to come out to the people in my life." I feel most humbled by that type of feedback and those interactions.
I was in high school in the late '90s and in university in the early 2000s, and growing up in Wyoming, there was hardly any queer representation on TV or in the media. There weren't a lot of people to look to; Ellen DeGeneres had just come out. So my hope is that I can be another face in the crowd, specifically for the disability community, to say, "We exist, we're here, you're not alone." I want to put my hand up to let you all know that I'm here on this journey with you. I might look different, but I think we can be empathetic to our experiences, so that sort of engagement has been really lovely in that regard.
What has been the toughest adjustment for you during the pandemic?
The normal things, like not being able to have physical contact, but of all the awful things that came along with the pandemic, it also forced me to stop and reset. I was traveling 200 days out of the year before; I was exhausted and burned out. I had no control over my life, so the pandemic really allowed me to slow down and to cook my own food and to exercise and to have a decent sleep routine.
Another interesting piece – and I feel a little guilty saying this – is that I got a bit of comfort knowing that, for the first time, non-disabled folks we're experiencing what it's like to not have access. It was like, "Cool; we're on the same playing field now," and it's interesting to watch a lot of people really struggle with that. I have a little bit of anxiety now coming out of the pandemic because things are starting to look different. I have both of my vaccines and I'm going back to a world that isn't accessible. Non-disabled folks are going back to a world that is, so I'm feeling a bit alone again in regards to my experience.
Is there anything that you're looking forward to getting back to as things open up again?
Yeah, my friends and I have rented a cottage for the beginning of September to just be together and celebrate all of the things we missed throughout the year, so I'm excited about that. (One mega hang that celebrates more than a year of milestones and events?! Love this idea. Stealing it). I am anxious to travel again, too. I turned 40 during the pandemic and so did two best friends from the United States. We've been friends since grade seven and we always take a trip together, so now that we're able to travel, we're going to go to Palm Springs. So just getting back to travelling personally, and professionally as well. Doing speeches online is nice, but there's nothing like being there in person.
You've written one book, Standing Tall: My Journey. That was 10 years ago now. Any plans to write another?
I would love to write another book. That book was written for a younger audience, so I would love to do a different version that's more adult that tells my coming-out story. I've also done some things since then, you know? I climbed Kilimanjaro and got to go on tour with Demi Lovato, and I would love to talk about those experiences.
"My hope is that I can be another face in the crowd, specifically for the disability community, to say, 'We exist, we're here, you're not alone.'"

I would also love to write a children's book at some point, and talk a bit about my disability and how we can teach kids about disability through storytelling. Nothing is in the works right now, but those are goals for sure, so we'll see.
Have you read any books that really reflect your personal view of "disability pride"?
I recently finished Judith Heumann's book, Being Heumann: An Unrepentant Memoir of a Disability Rights Activist. She's one of the key figures in the disability justice movement in the United States who fought for the ADA [Americans with Disabilities Act], so her biography was brilliant and I'm just obsessed with her.
I just finished another one too called Care Work: Dreaming Disability Justice by Leah Lakshmi Piepzna-Samarasinha, and it's an incredible book on the intersectionality of being racialized and disabled, and being queer and disabled. It's really amazing.
There's one more called Disability Visibility: First-Person Stories from the Twenty-First Century, which is edited by Alice Wong. It's a great book with short stories about all types of different folks with disabilities, so those are a few that I've read in the last little bit that I really, really enjoyed. I think they're beautiful examples of the community that I exist in.
When people think of you in 40-50 years, what's the one thing you want them to remember?
Truthfully – and this is gonna sound terrible – but I don't care if people remember who I am. I just hope that anyone I had the opportunity to cross paths with, virtually or in person, saw that I want to do all that I can while I'm here to enjoy this life and the experiences that I've been given, and to give back at the same time, you know what I mean? I want to leave this place a little bit better than I found it, so I don't know if it matters to me that people remember who I am. Ultimately, I hope people take away that I felt empowered to do something. ◼
This interview has been edited for length and clarity.