Moira Welsh wrote the book on how we could care better for the elderly
What was it like having a book coming out on this topic as the pandemic brought long-term care into the centre of public attention?
The research for this book started in 2018, when I was working on a piece for the Toronto Star about a "butterfly model" long-term care home just outside of Toronto. It inspired a lot of readers, who were so excited that it made me think there's got to be a book here. So I started travelling across North America and Europe, seeing what other approaches to care were out there.
As I was finishing the book, the pandemic hit. I added some pieces of the pandemic for context, including a prologue to situate the reader in the current moment, which was last summer, but Happily Ever Older was done.
How did you manage to write this while working as a journalist?
It took a lot of focus and discipline. I would travel for research on the book, and write in airports. When I was home, I would work during the day and write on evenings and weekends. I was strict about compartmentalizing what I was working on at any given time. And I had more time, with my youngest son moving out as I started the book: suddenly I had more freedom, so I put it into the book.
It's funny: I mention in the book the need for active movement and exercise as we age, but to write this book I spent all my free time sitting. [laughs]
Are there journalist-penned books that you particularly admire? Other books on elder care or other social issues that you would cite as especially inspiring pieces of work?
I deliberately didn't read books on the same topic. I didn't want things lodging in the back of my mind and coming out in my writing.
I have colleagues who've done great work writing books while working as journalists, so I knew it was possible. My editors were supportive, and I got a bit of advice from a colleague -- but really I was just focused on getting it done. I was in that zone where you know what you need to do, and you do it. Pure focus.
Have you had any time to read for pleasure through all of this?
COVID coverage and book deadlines have been so relentless for the past year, I haven't kept up on pleasure reading at all. I'm really looking forward to getting back to it.
The first book I read after finishing my book was Jann Arden's book Feeding My Mother. It spoke to many of the same themes I was writing about, with her incredible honesty and humour. I could connect it with all of the people I'd met through the writing process over the years. She speaks about lacking patience with her mother but also having hope. I thought it was so heartwarming after I'd been looking at the wider issue to read about her personal experience.
This interview has been edited for clarity.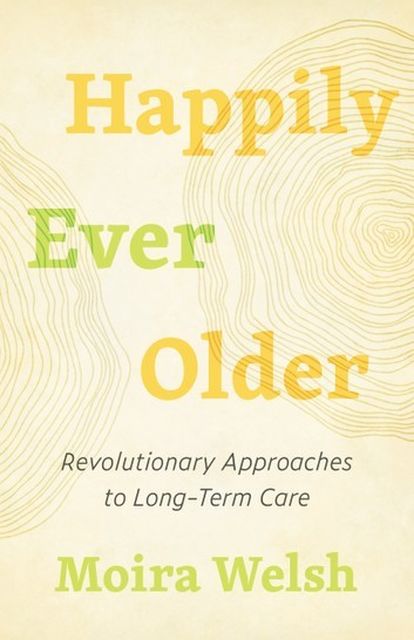 Happily Ever Older
Reporter Moira Welsh has spent years investigating retirement homes and long-term care facilities and wants to tell the dangerous stories. Not the accounts of falls or bedsores or overmedication, but of seniors living with purpose and energy and love. Stories that could change the status quo.
View Book