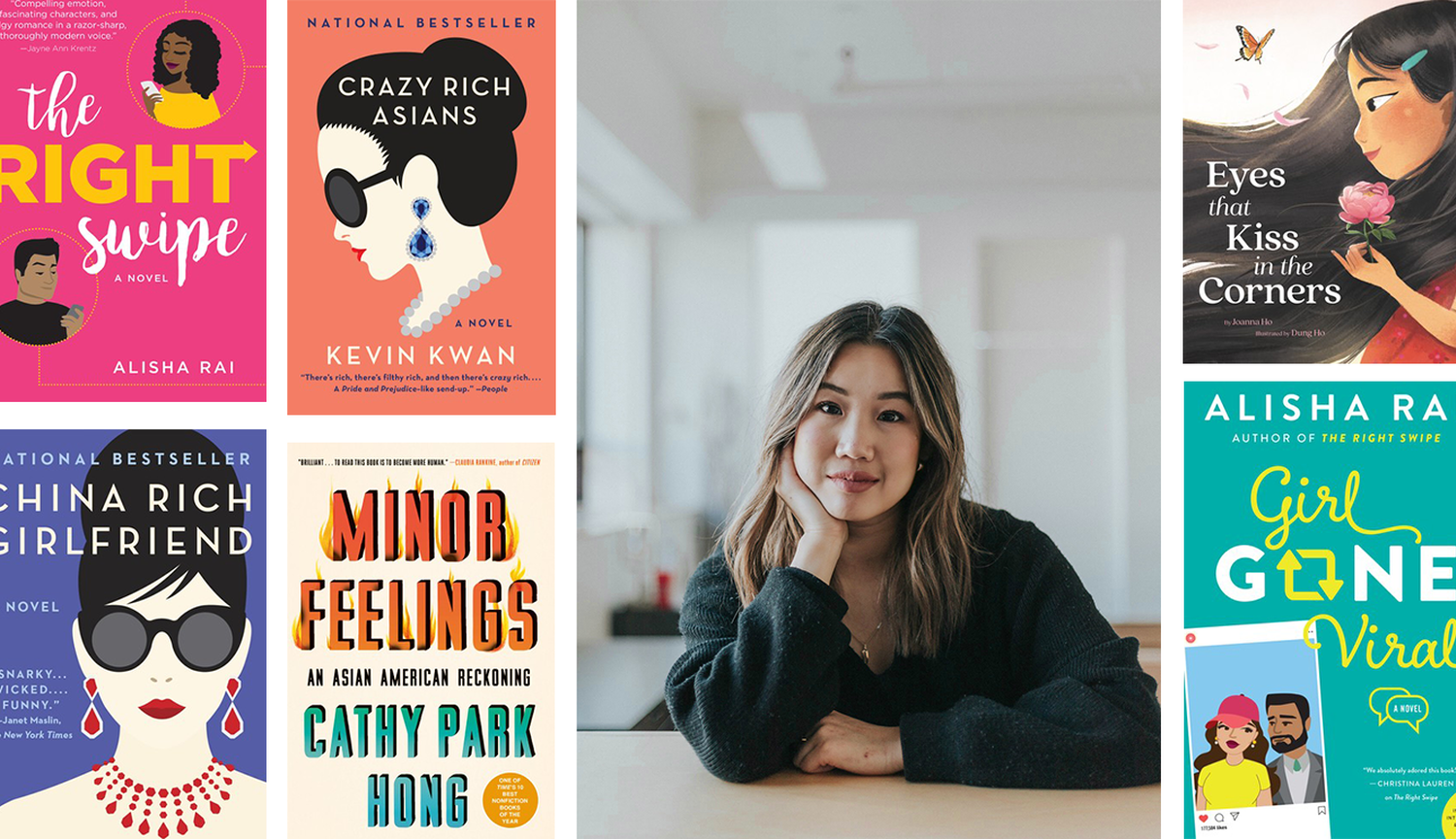 Madelyn Chung is ready to represent
May is Asian Heritage Month in Canada. In honour of the occasion, we spoke with one social media trailblazer right now, the RepresentASIAN Project.
Madelyn Chung isn't the only one to have launched a project during the pandemic. The RepresentASIAN Project began as a media site and Instagram account dedicated to uplifting and highlighting Asian stories—but even Madelyn herself couldn't have predicted how the project would grow into a thriving, positive space for the community, or the fact that in the face of mounting racism over the past year, this positive space was just what the community needed.
In honour of Asian Heritage Month, we took the chance to speak with Madelyn about the values and limits of representation, and how the RepresentASIAN Project came to be. Read on to discover our conversation.

Tell us about the beginning, how you started with RepresentASIAN Project.
So, the website launched March 11, 2020, which was the day that COVID-19 was declared a global pandemic. I remember because the site launched in the morning, and then in the evening, news started coming out—the NBA was cancelled, Tom Hanks and Rita Wilson had COVID, and so on.
It's so interesting that it launched on that day. In the beginning, I thought we had launched at the worst time possible. Also it was then that rhetoric of Asian racism started coming up, and I thought, wow we had done so well with positive, good representation for Asians over the years, and now it was just ruined. So I was pretty disheartened.
But then I quickly came to learn that it was actually the best time that it could have launched because none of us could have expected everything to come. I couldn't have expected a community like this. At this time, a space like this is needed to celebrate being Asian and feeling really proud to be Asian. It's a space for celebrating that joy in our culture.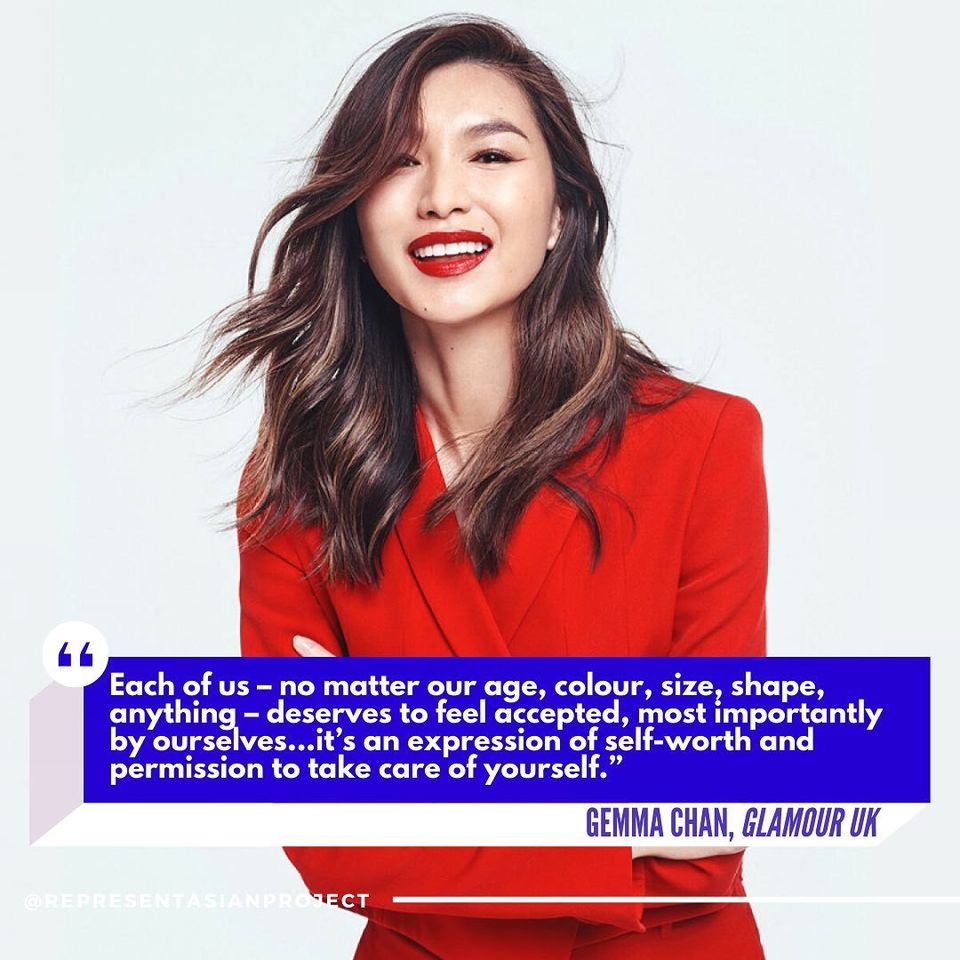 Why do you feel that representation is so important?
It comes down to really feeling like you're not alone, and really feeling seen and heard, especially.

For me personally, when I was younger, I always felt different, like no one understood my experiences or my points of view. And that was due to the fact that I didn't see people like me—not only on TV but also around me, because I was surrounded by white people.

I really became more proud of my culture and my racial identity when I saw positive representation in mainstream media. Crazy Rich Asians was a huge thing for me, because it was actually a great movie that everyone was getting excited about—and with a cast full of Asians. People were like, Asian men can be hunks, like Henry Golding. Or with Constance Wu and Gemma Chan, people were celebrating how beautiful they are.

Growing up, I always felt like Asian women weren't perceived as beautiful because we don't see them in magazines, we don't see them on TV. And Asian men are always deemed as unattractive or nerdy, like the sidekick—and same with Asian women, always the best friend. So to see these actresses in the leading roles, and then to see them being celebrated not only by our community, but also by everyone else, is huge. I was like, okay, it's cool to be Asian. Being Asian, it made me really proud.
And that, to me, is the importance of representation—just being able to know that you're not alone in your experiences, and seeing yourself or people like you in a positive way. In a way, I just wanted to create the website or feed or publication that I didn't have when I was younger.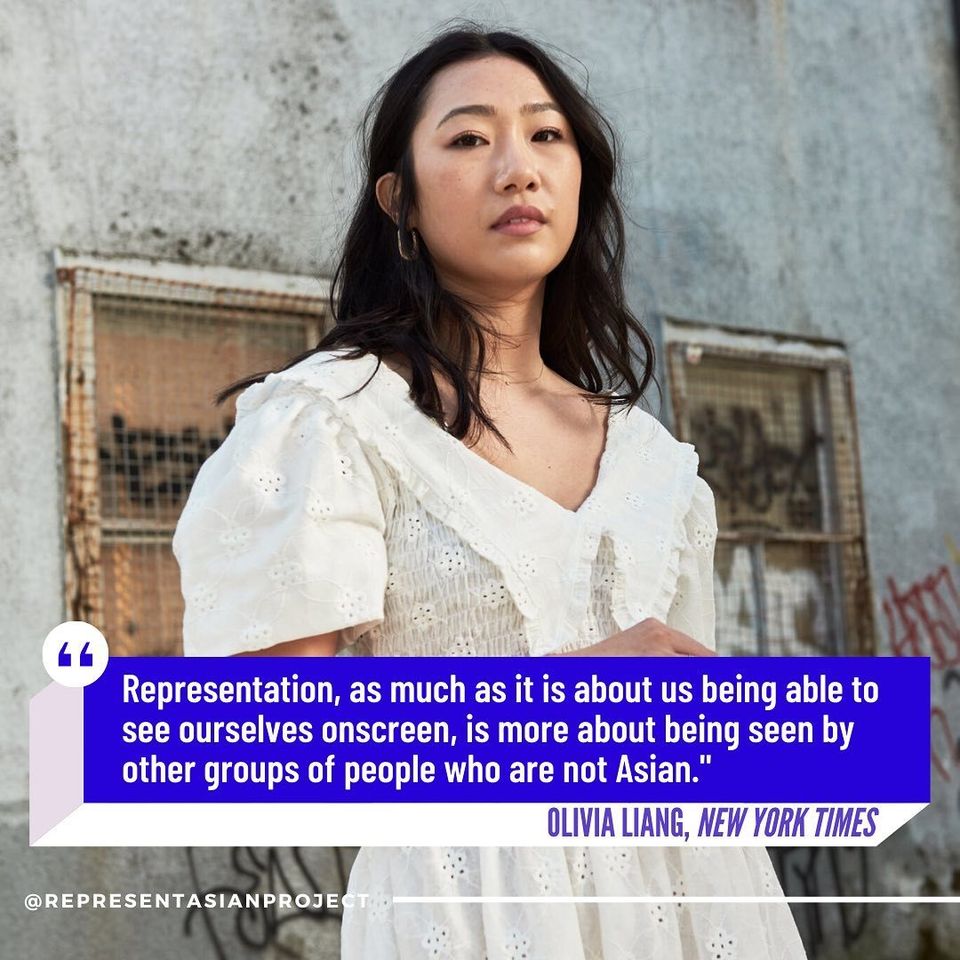 So the RepresentASIAN Project has really taken off over the past year. How are you feeling about it?
I'm a little overwhelmed, but also, really excited about it. The page really grew after the Atlanta shootings—and that in itself, was so overwhelming. Not only was I dealing with, you know, my own personal trauma and reaction to the shootings, but then I also felt a responsibility to share content and resources, and all the while, the page was growing so exponentially.

But I think what's really great is that the RepresentASIAN Project has evolved to be a sort of community as well — of support, and education, and celebration for Asian Canadians, which makes me really, really happy.
Agreed. For me, during that time, I also found it so difficult to be on social media at that point.
Yeah, it was definitely a lot. I also personally just get so triggered by the graphic images or videos—even just reading the headlines is just so, so upsetting to me.
That's where we try to differentiate ourselves is that, well, we know that that's important to raise awareness about it, but there are other people that are doing that.
Essentially, with the RepresentASIAN project, we want to kind of create a more positive space for celebration and joy in the community. We actually put out like a poll recently—because we do get a lot of DMS about incidents happening in Canada—where we asked our audience, 'Hey, is this something that you would want to see, or would you prefer not to?' The majority answer was actually, 'No, I find it too triggering' or 'I see that type of content elsewhere.' I really like that it's a positive space here.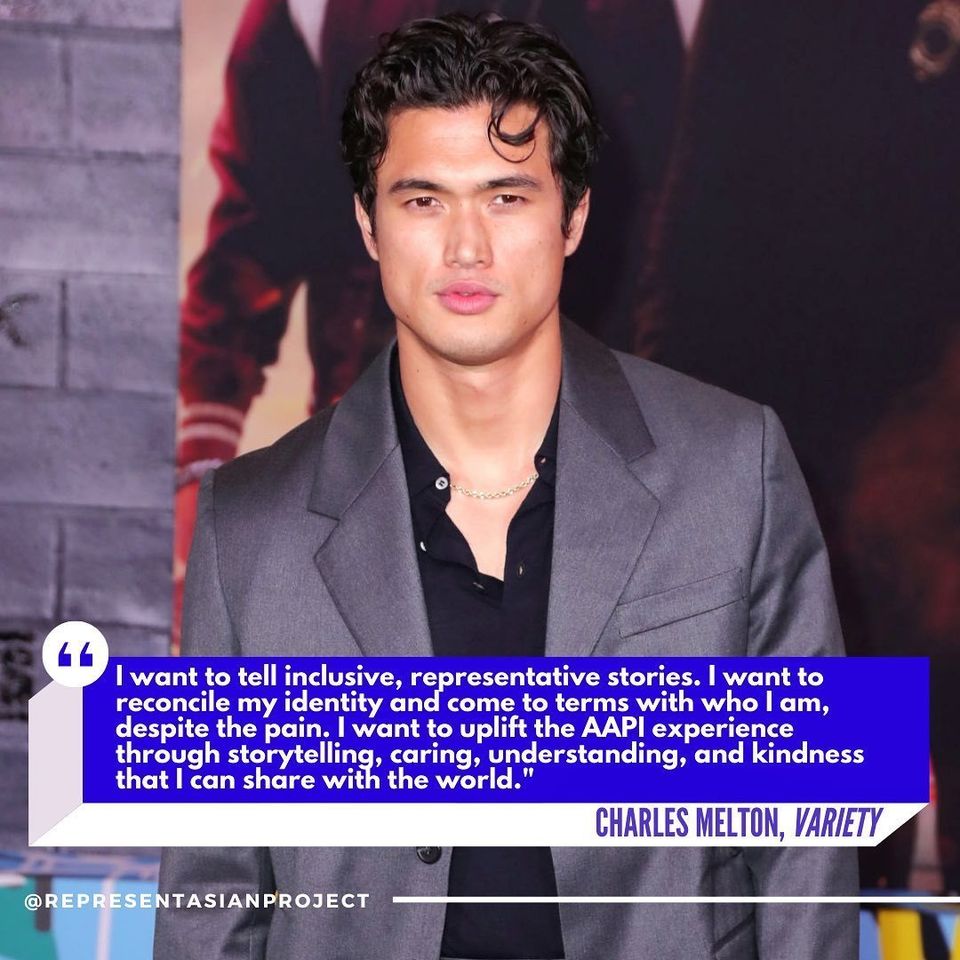 There aren't many big profile Asian-Canadian media websites—most of them are very American-focused, and as Canadians we consume a lot of that media. But obviously, it's not as if racism doesn't happen in Canada as well. How do you see the difference between Canadian versus American platforms talking about these issues?
That's our advantage, actually, that we're Canadian. Because as you said, a lot of the platforms are American, and we're one of the very few Canadian ones. A lot of the feedback that I've gotten was people appreciating the fact that we cater to a Canadian audience with Canadian content.
We put up an infographic a while back about what was happening in Canada. There are all sorts of infographics about what's happening in the United States in terms of anti-Asian racism, but we wanted to show what's happening in Canada—and actually, Vancouver is the number one spot in North America that has the most hate crimes. And then also we provided not only that information, but also actionable items for Canadians.
Even as a consumer or reader myself, I'll look at issues and be like, okay, for example, this is happening in India, and I'm seeing all of the things that Americans can do. But what can I, as a Canadian, do? Are there Canadian organizations, organizations that I can support that are helping India? Or are there Asian-Canadian organizations that need support? We're hearing so much about these American ones, but what is happening with Canadian organized grassroots organizations here that we can do to support? And so taking that angle has been really helpful.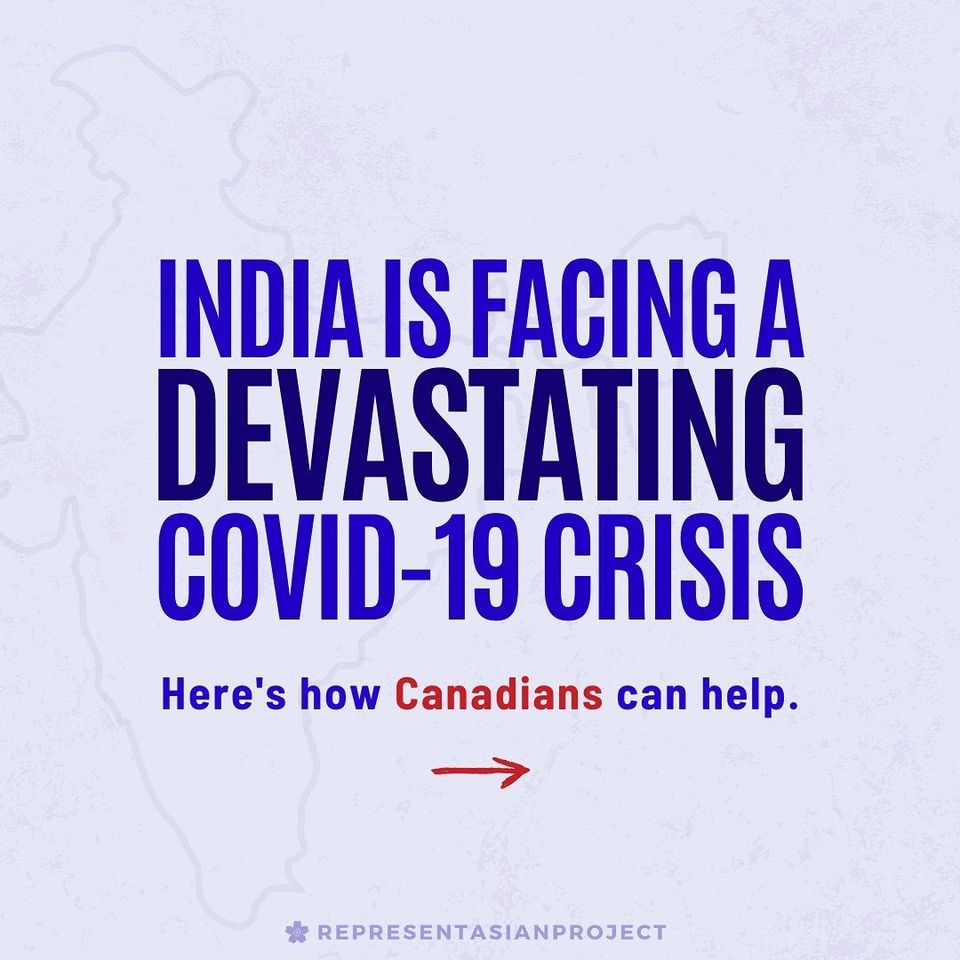 I think it's also interesting over the past year—not to be like, 'wow, positive things have come out of this'—but we're seeing more Asian content and Asian representation across things like social media, and culture and art, too, as well as just news coverage.
I guess it is kind of the upside to all of this. With all the racism that's happening—you know, earlier in the year, we were starting to hear about attacks on the elderly in the States. But at that time, there was also a lot of anger from the Asian community, because they were like, Why are news outlets and mainstream media not covering this?
That's when Daniel Dae Kim and Daniel Wu actually offered a monetary reward to find the suspect. And what was interesting was that a lot of people had issues with them putting money on it, and almost inciting a sort of manhunt for the suspect. But what he said—this was during a Clubhouse chat—was that a celebrity putting money behind it, that's what is going to get press. And it was true. After they did that, it got covered by People and all the mainstream media outlets.
And from there, as more and more notable Asian personalities or celebrities started talking about it, then it really started to be like you couldn't ignore it. There was just so much talk you couldn't ignore. And then of course, the Atlanta shooting happened and like you really couldn't ignore it.
So it'll be interesting to see what happens in the future because right now, I have never seen so much content around Asian art, Asian culture, and the like, during Asian Heritage Month. Even before this year I've never ever seen it being such a big thing.
And I think it's because of what has happened over the past year. It's similar to when the Black Lives Matter movement resurfaced, when everyone was posting the black squares, and companies and brands were all putting out statements about how they were going to commit to more diversity and inclusion and blah, blah, blah.
Then time goes on, and it's like, Okay, well, what have they really done? Has anything really changed? Or was that just like a performative action in action in the moment?
So I'm very, very curious to see what happens in the next few months, or a year after this. Because right now, it's like, I've never seen so many headlines with the word Asian in my life.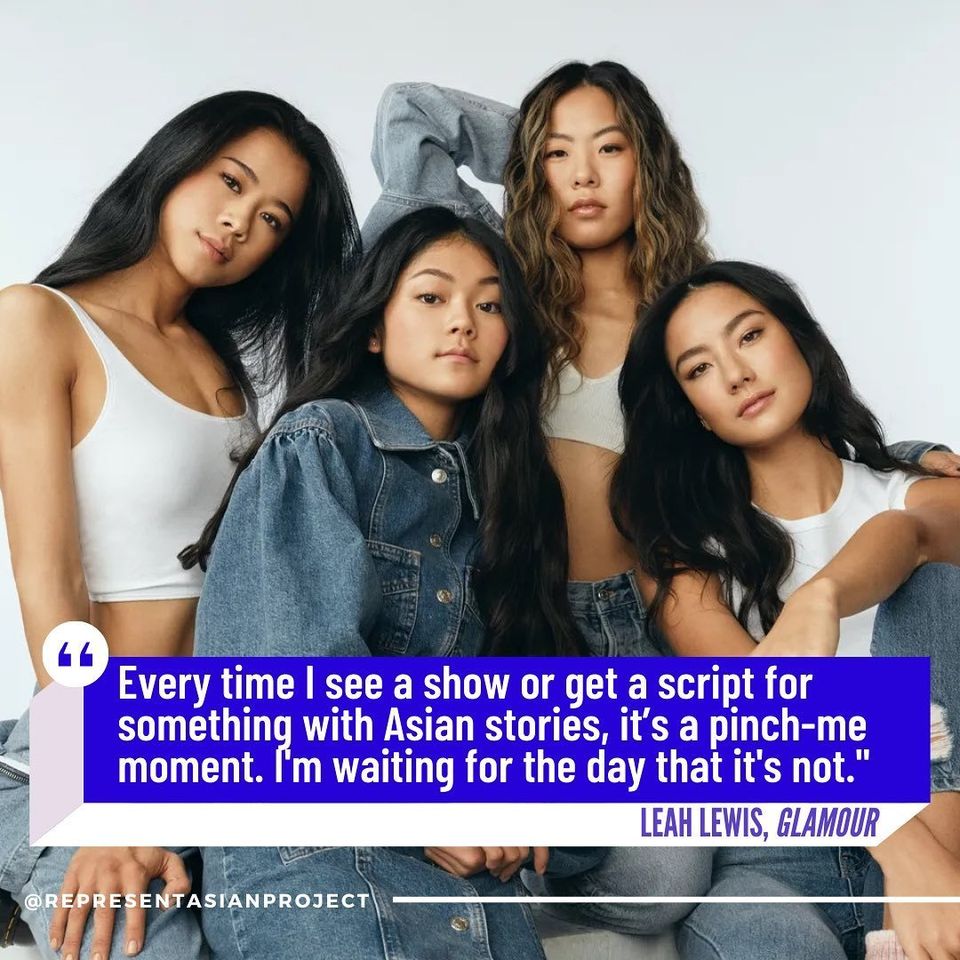 Right. So conversely, where do you see the limits of representation? How far can it take us?
I think there's two things. Firstly, we need to have representation not just on screen or like in forward-facing roles, but behind the scenes as well. Because, well, if you put an Asian actress in a movie, but it's a white writer, a white director who would not understand the nuances of the Asian experience, what would that do? It's equally important to have representation behind the scenes.
Another limitation, I feel, is to accurately represent Asians—because there are so many different kinds of Asian cultures and people.
We've been hearing a lot that Asians are not a monolith. There are so many different experiences and so many different nuances within the Asian community that a lot of people don't know about. We see a lot of East Asians in media, and we're starting to see some South Asians, but the Pacific Islanders are almost forgotten.
There's still so much work to be done. Right now, it's still so many 'firsts'. Like the first woman of colour to win an Oscar for Best Director—I mean, over 90 years of Oscar history and not one woman of colour has won an Oscar for Best Director up until this point?
So once it gets to the point where it's just the norm, that's when we can say 'good job'. It's no longer a novelty type of thing. There's definitely still a lot of work to be done. But I'm thankful that there are steps that are being taken right now. ◼
Madelyn takes us for a tour of her bookshelf...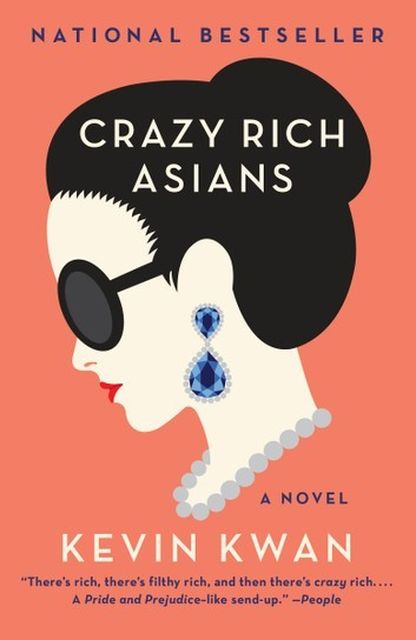 Crazy Rich Asians
"This one was huge for me, especially after the movie came out."
View Book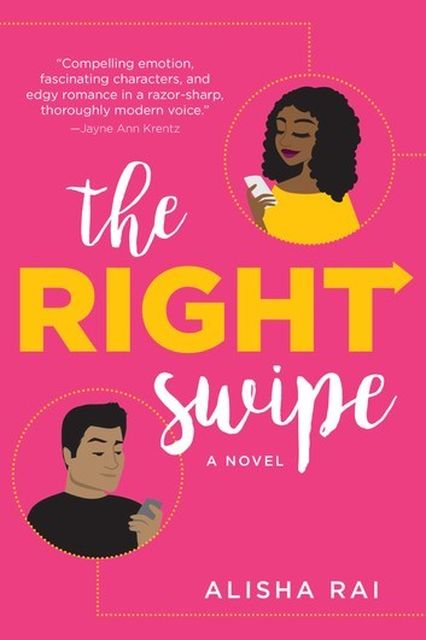 The Right Swipe
"It's chick-lit which I love, that's like my guilty pleasure. But I'm so used to reading chick-lit of white characters growing up, and this was a diverse cast in those books, which I thought was really interesting."
View Book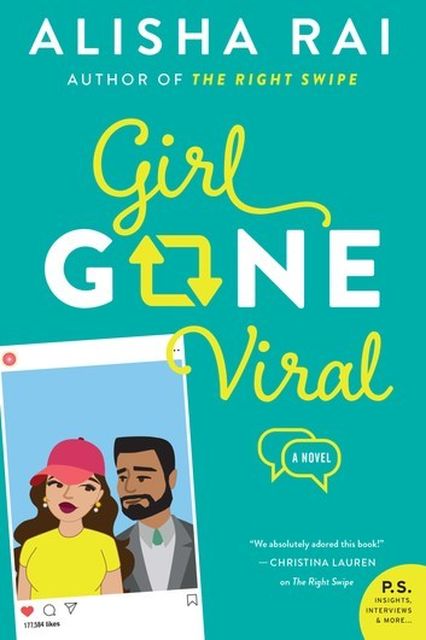 Girl Gone Viral
"It was really cool to read about a BIPOC experience in a chick-lit book. It's something I hadn't really encountered before."
View Book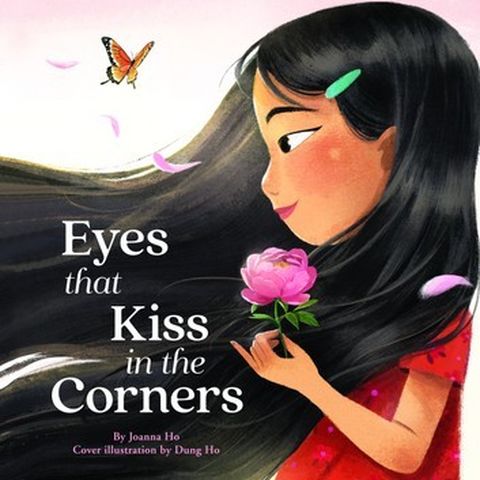 Eyes That Kiss In The Corners
"I would have loved to have books like these when I was younger—something that celebrates my eyes, something that talks about my relationship with my grandparents. In nearly all the children's books I read as a kid, everyone was white. I think it's so important for the younger generation to have those books and to see themselves represented in a really positive and accurate way."
View Audiobook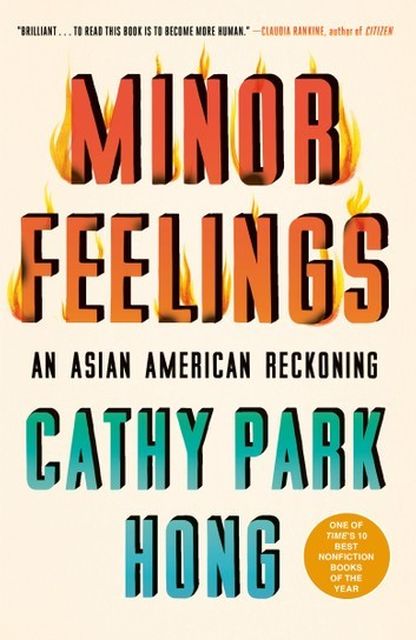 Minor Feelings
"She has one part about going to the nail salon and wondering if the person who's doing her pedicure is angry that she's also Asian, and maybe won't treat her as well as the white customers—I feel like I've had that same experience going into nail salons.
I'm really trying to diversify my reading list to not only include other stories, like Indigenous stories, or Black stories—because we're just so used to hearing white stories and white experiences."

View Book
If you like what the RepresentASIAN Project is doing, you might also like these pages that Madelyn recommends...
Interview has been edited for length and clarity.