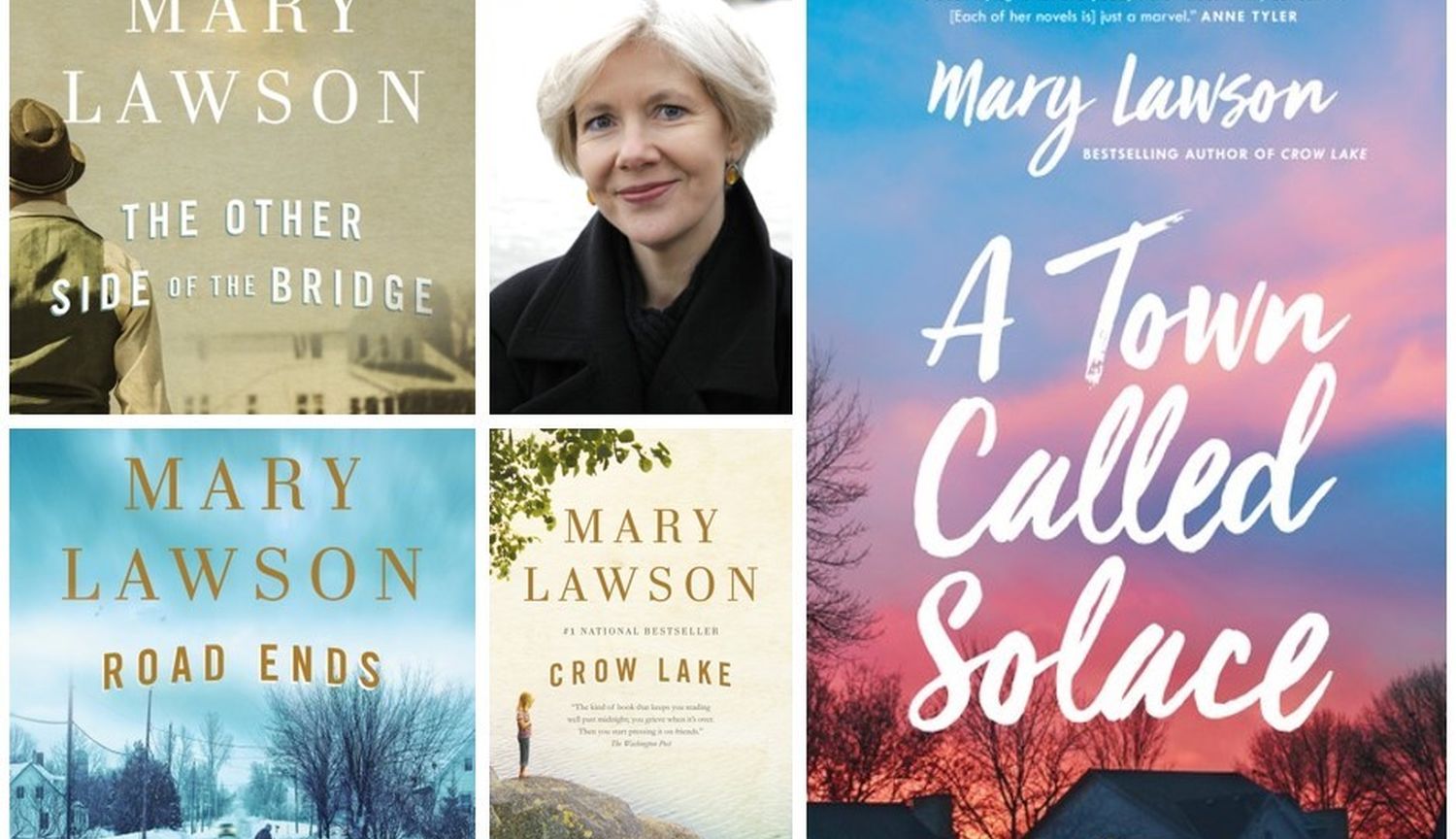 In conversation with novelist Mary Lawson
What are you reading now?
I'm reading The Spy and the Traitor by Ben Macintyre. It's the story of Gordievsky who was the most influential KGB defector we have in the post-war era. It's just gripping -- it reads like a novel! He's so good at the details. You don't realize how much you're taking in. Normally this level of detail is a problem that slows down the story -- but they don't slow down Macintyre.
How do you discover books?

Almost always recommendations from friends. I'm sent a lot of books from publishers. They've learned after twenty years that I don't blurb, but it's still great to get them. And I always go for authors I know and like; I'll be looking for more Ben Macintyre.
During this lockdown sleep has somehow deserted me, and my sister got me onto spy stories. Mick Herron has gotten me through sleepless nights. He's a fabulous writer -- so funny and light and his stories don't hang around you, you don't have to commit to them when you're reading him at 3 AM. I can read him just for the pleasure of it.
We have an espionage theme emerging!
We do! But that's really not me. It's just what's happened with my reading in lockdown. Mind you, I've always read the late John le Carré.
But I've also been reading Marilynn Robinson, Joseph Boyden, Ann Patchett, Ian McEwan -- and I'm loving Maggie O'Farrell's Hamnet and Judith. Speaking of writing details well, you find out so much about small town life in Elizabethan England in that book, but it doesn't slow the story for a moment.
When you speak about details and the burden of getting it all in and getting it all right -- for your own novels which are situated in Northern Ontario, is there a tension between setting the stage with all of the pieces you need for readers to understand where they are, and the need for the plot to move and for characters to breathe?
It has become more difficult as I've continued writing about the same place, because I can't assume my reader has read my other books. But on the other hand, I don't want to bore my readers who have read me describing the landscape several times before. [laughs] Someone said about A Town Called Solace that the landscape is not as much of a character as in the previous books, and that's a fair comment -- I deliberately left out a lot and let readers fill in the blanks themselves.
People ask me though why I don't set my books in England, since I've lived here so much longer than I lived in Canada. But I spent my childhood in Canada, and I think the things that you take in over those years become a part of you in a way that nowhere else ever will be. When people ask me where I'm from, I answer "Canada."
With all that you'd done in life before publishing your first novel Crow Lake -- raising a family, building a career, and so on -- when you wake up in the morning now, with four novels published, do you see yourself as a novelist?
Primarily I see myself as mother, grandmother, wife -- family is number one and always has been. That's why I didn't start writing until late, raising the kids while my husband traveled for work for many years. When I wrote Crow Lake, I had no idea how to write a novel. I kept rewriting until it sounded okay to me, and then I sent it to my sister. And she told me there wasn't enough to it, that it read like a long short story. I asked her what it needed and she said, "how should I know? You're the writer!" It took me another year to add the storyline of the very dysfunctional Pye family. I didn't think of writing any more during the four years it took to find a publisher for it, but after it came out I thought, I realized I really did enjoy writing about home.
I still pinch myself when I think about having a career this late in the day, writing about things I love to write about. When people ask me today, I say I'm a writer. Really I was a writer for decades, selling short stories here and there, long before my first book hit the shelves. But I'm still primarily Mum. And Nana. [laughs]
What's a book that readers of your novels might be surprised to discover that you love?
I really like Trainspotting.
This interview has been edited for clarity.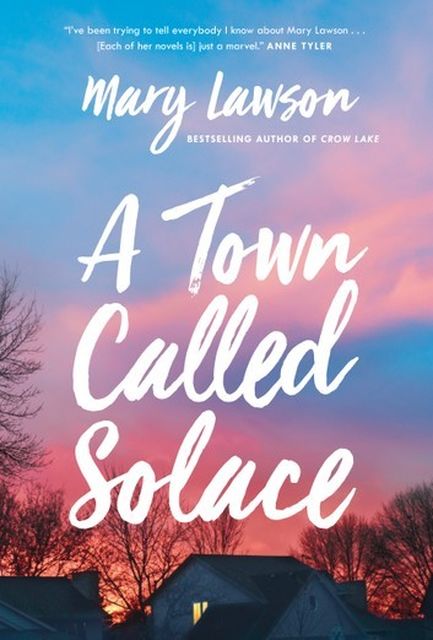 A Town Called Solace
A Town Called Solace--the brilliant and emotionally radiant new novel from Mary Lawson, her first in nearly a decade--opens on a family in crisis: rebellious teenager Rose been missing for weeks with no word, and Rose's younger sister, the feisty and fierce Clara, keeps a daily vigil at the living-room window, hoping for her sibling's return.
View Book