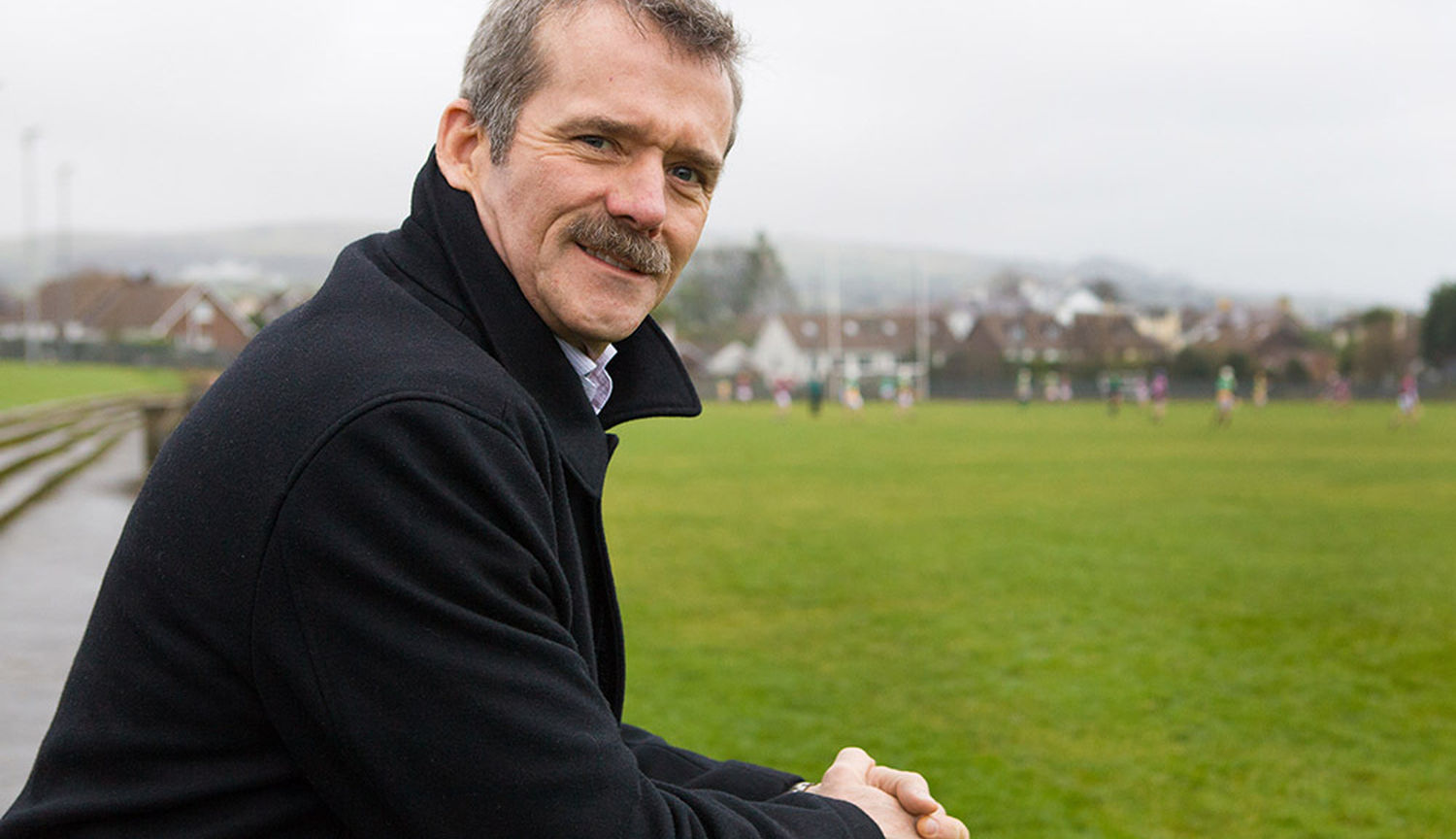 Chris Hadfield's Favourite Non-Fiction Books
When he's not busy commanding spacecraft, escorting Soviet bombers out of Canadian airspace, living in a research vessel at the bottom of the ocean, or something else amazingly cool, Chris Hadfield is probably enjoying a good book.
These are Chris Hadfield's favourite big thinking non-fiction—books that inspire interest in science, space and the great mysteries of the world.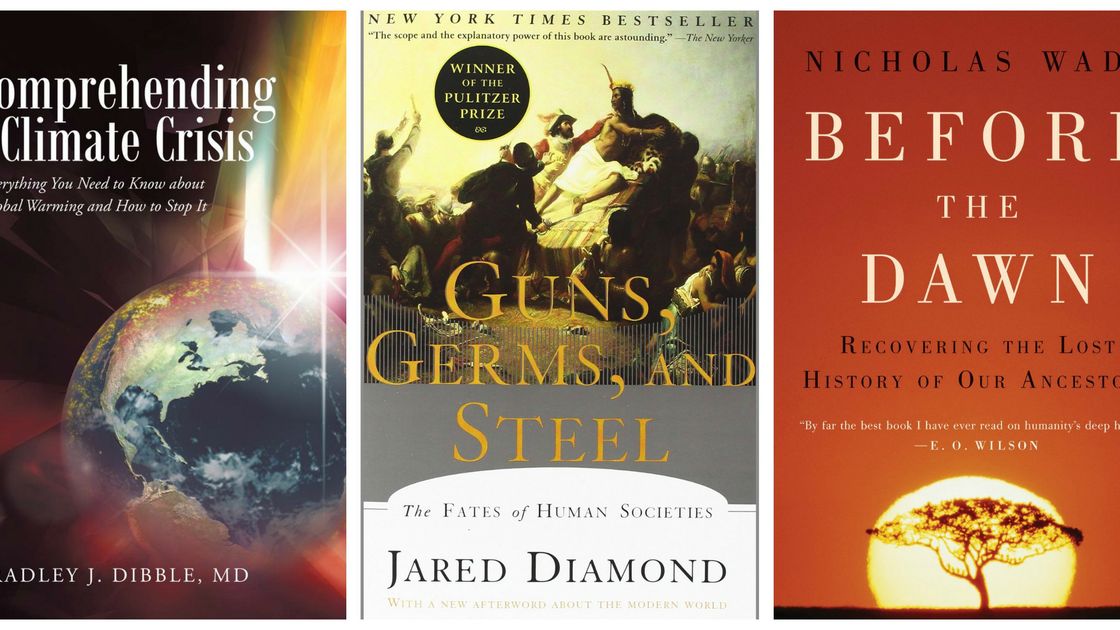 Comprehending the Climate Crisis by Bradley Dibble
A cardiologist from Barrie, Ontario kept hearing about climate change and global warming, but couldn't find a simple, available summary – so he wrote one himself. As a well-researched primer on the factors that affect Earth's climate, natural and human-made, it's a great place to start.
Guns, Germs and Steel by Jared Diamond
Why are we the way we are? How did wealth, language and settlement develop the way that they did? Jared Diamond used a wide variety of sources and personal insights to help explain the world in a way that I'd never understood before. After reading it, I felt like I saw the planet, and my place on it, more clearly.
Before the Dawn by Nicholas Wade
With improved technology often comes improved capability. Nicholas Wade took existing knowledge and assumptions about our earliest human history, and then overlaid the latest understanding of the human genome to help fill in the gaps. The resulting insights are fascinating, as individual genetic mutations over 5 million years changed everything from hairlessness to lactose tolerance to our intellect itself.
Carrying the Fire by Michael Collins
This book has magically appeared and disappeared twice in my life – someone quietly gave it to me, and I similarly passed it on to someone else. Both times I have read it and been enlightened and inspired – once as a dreaming teenager, and again while in Russian quarantine preparing for my 3rd spaceflight. If you want to know what it is truly like to be an astronaut, especially one of the first, Mike Collins wrote the best book ever.
Sh*t My Dad Says by Justin Halpern
This is the other book that I read while living in space. We kept a copy wedged behind a handrail in the International Space Station washroom. It was good that the weightless toilet's fans and pumps were so loud, as it muffled every astronaut's laughter as they daily read through Justin Halpern's tales, growing up under his unflinchingly blunt, analytic Dad's commentary on life.
During my 5 months on the International Space Station I had enough free time to read just two books; they're both on this list. In Darwin's Ghost, Steve Jones took Charles Darwin's bold and original thoughts on evolution and used the best of what we know now to interpret them. This book was the source of much animated dinner conversation for our crew, floating weightless in Earth orbit. ◼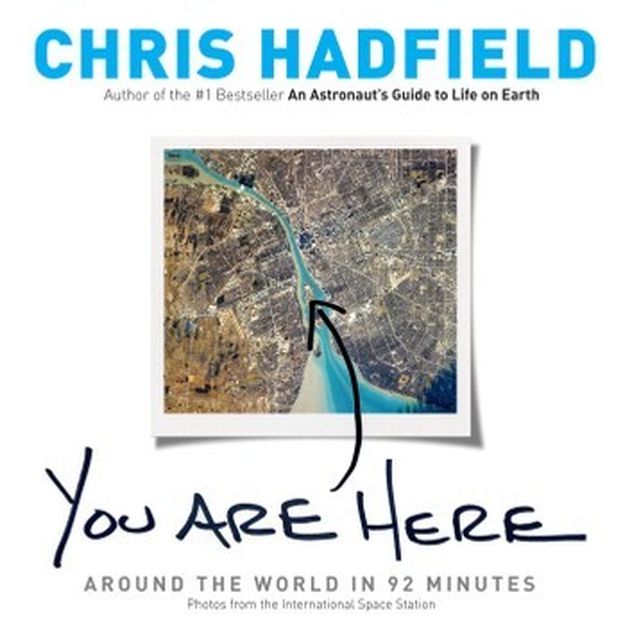 You Are Here: Around the World in 92 Minutes
In his newest book, Chris creates a surprisingly intimate and compelling visual essay about the planet we live on, choosing the best from the thousands of photos he took on the International Space Station. Divided by continent, You Are Here represents one (idealized) orbit of the ISS. This planetary photo tour--surprising, playful, thought-provoking and visually delightful--is punctuated with fun, fascinating commentary on life in zero gravity, too.

View Book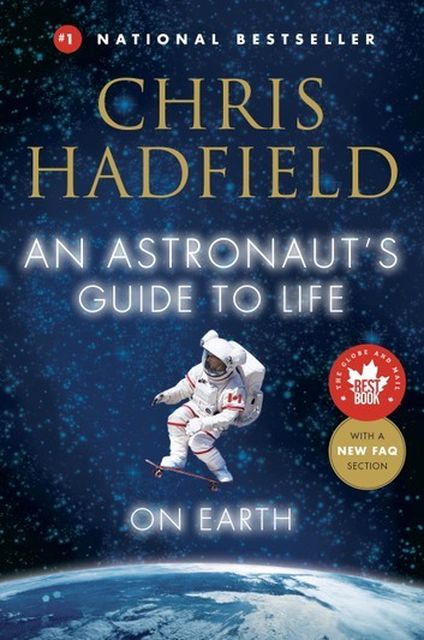 An Astronaut's Guide to Life on Earth
As Commander of the International Space Station, Chris Hadfield captivated the world with stunning photos and commentary from space. In his first book, Chris offers readers extraordinary stories from his life as an astronaut, and shows how to make the impossible a reality.

View Book