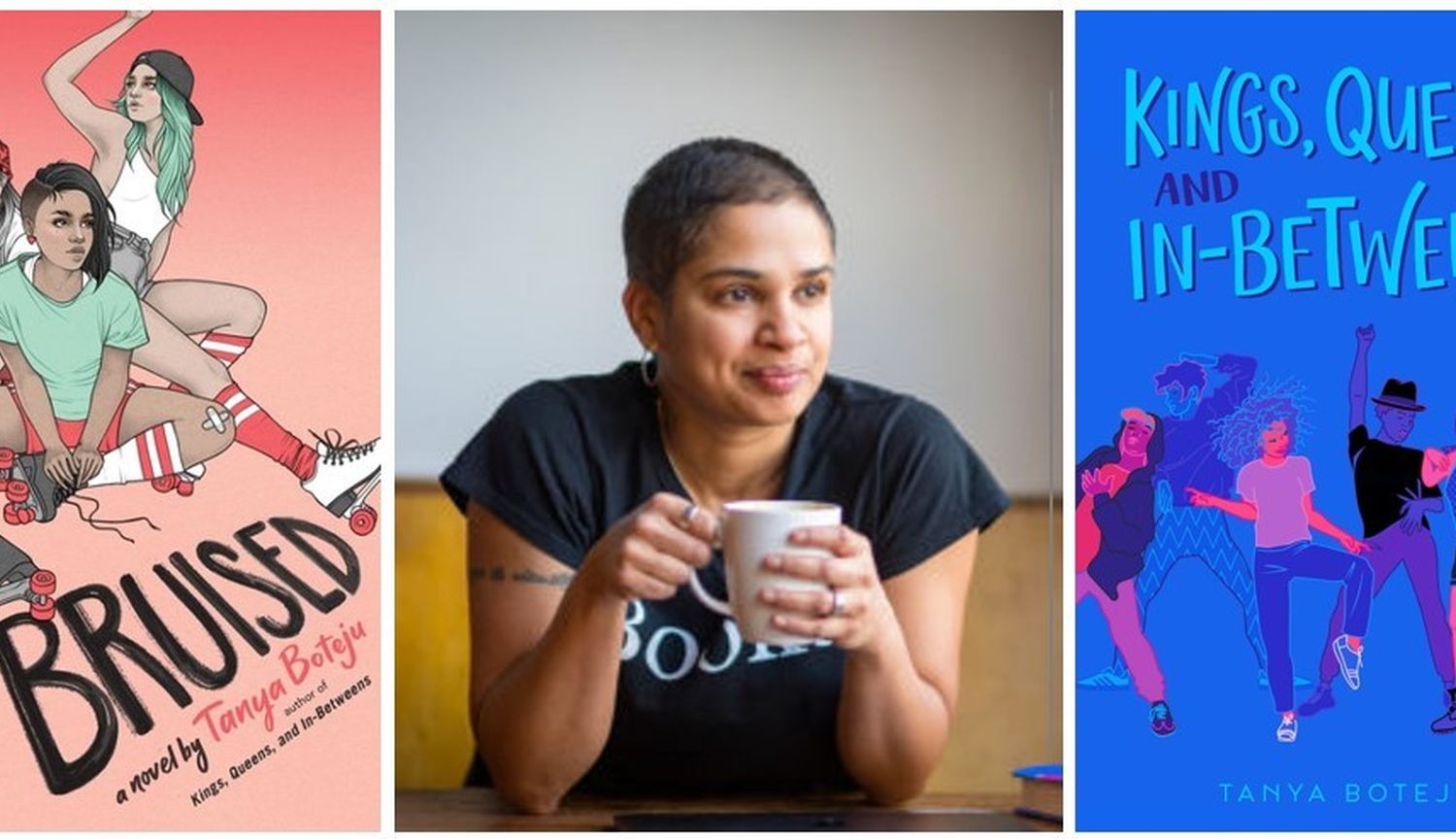 How YA novelist Tanya Boteju wrote about big feels on fast wheels
What are you reading? How has reading been these last 12 months for you?
Currently, I'm reading Amanda Leduc's book, Disfigured (I was inspired to start reading it after reading her book The Centaur's Wife in preparation for the FOLD!), The Cemetery Boys by Aiden Thomas, and Mediocre by Ijeoma Oluo. Reading during the pandemic has been easier in many ways. There's more time, because there are fewer social events and less commuting, and there have been so many incredible books I've wanted to read. I haven't found it difficult to focus on reading. I find reading essential to feeling inspired to write, and I also find it a great comfort.
Bruised is about a girl learning about herself through roller derby – what made you want to write a story set in the world of this sport?
I love and am curious about cool subcultures and communities. My first book was set in the drag world and roller derby felt like a similar space in some ways--empowering, colourful, more inclusive than some spaces, and queer in many ways. When I was trying to decide what to write next, I brainstormed fun and vibrant communities / spaces / subcultures I might want to dive into, and roller derby was the first thing that came to mind. I'd never played roller derby myself, but have friends who have and had watched it live. The whole atmosphere just seemed like it would lend itself to a great story about someone who's hurting and needed community to heal.
Writing sports action in fiction is a whole craft unto itself; were there books you looked to for inspiration on getting the action onto the page, or did you just work through it on your own?
So true! Since I'd never played myself, I did need to do a fair amount of research to try and capture some of the action and atmosphere of a roller derby bout. I read a great book (with a great title), Rollergirl: Totally True Tales from the Track by Melissa Joulwan, which is all about the DIY nature of getting a roller derby league started in Austin, Texas in the early 2000s, and I watched a lot of films/Youtube videos that helped me to picture the moves, plays, hits, and skating during a bout. I also sought out input from people who play roller derby, and they provided me with insights into the details and feelings of being on the track. For instance, what parts of your body are most bruised after a bout? What are your favourite things about being on the track? I got so much out of that feedback.
Has teaching writing gotten any easier since becoming a published novelist (with Kings, Queens, and In-Betweens)?
I guess it's easier in that teaching teenagers English and writing YA go hand in hand, so they're constantly feeding each other. I also feel like I'm constantly gaining more insight into the writing process that I can then share with students in a very real way, with real-world examples from my own practice. That's helpful. But it's also hard as heck to balance writing professionally and teaching! Ask me about my marking to writing ratio haha.
When the roller rinks re-open, any plans to go for a spin?
I had actually started roller skating lessons with an amazing, local, female-owned and run group called the Rolla Skate Club just before the pandemic began, partly as research for the book, and partly because...why not? But that got derailed a bit, of course. And since then I've had some injuries that would make it difficult to roller skate, but I'll definitely like to go back to it when I'm able--such a fun way to get exercise and meet cool people. And when we're able to congregate, I'd love to have a proper book launch that's really just a big roller disco party! ◼

Tanya Boteju will be speaking virtually in May at the Festival of Literary Diversity (FOLD), Canada's first festival for diverse authors and storytellers.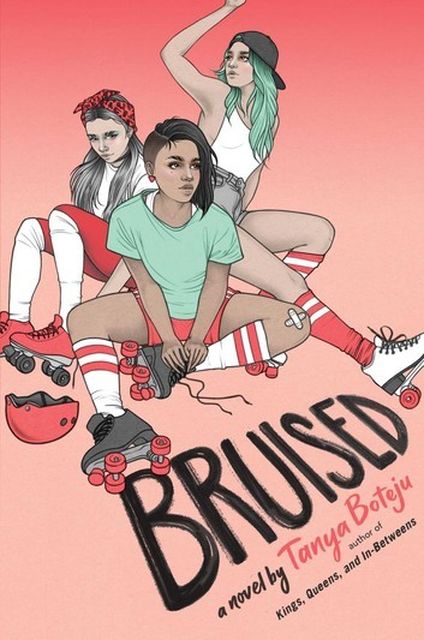 Bruised
To Daya Wijesinghe, a bruise is a mixture of comfort and control. Since her parents died in an accident she survived, bruises have become a way to keep her pain on the surface of her skin so she doesn't need to deal with the ache deep in her heart.
So when chance and circumstances bring her to a roller derby bout, Daya is hooked. Yes, the rules are confusing and the sport seems to require the kind of teamwork and human interaction Daya generally avoids. But the opportunities to bruise are countless, and Daya realizes that if she's going to keep her emotional pain at bay, she'll need all the opportunities she can get.

View Book