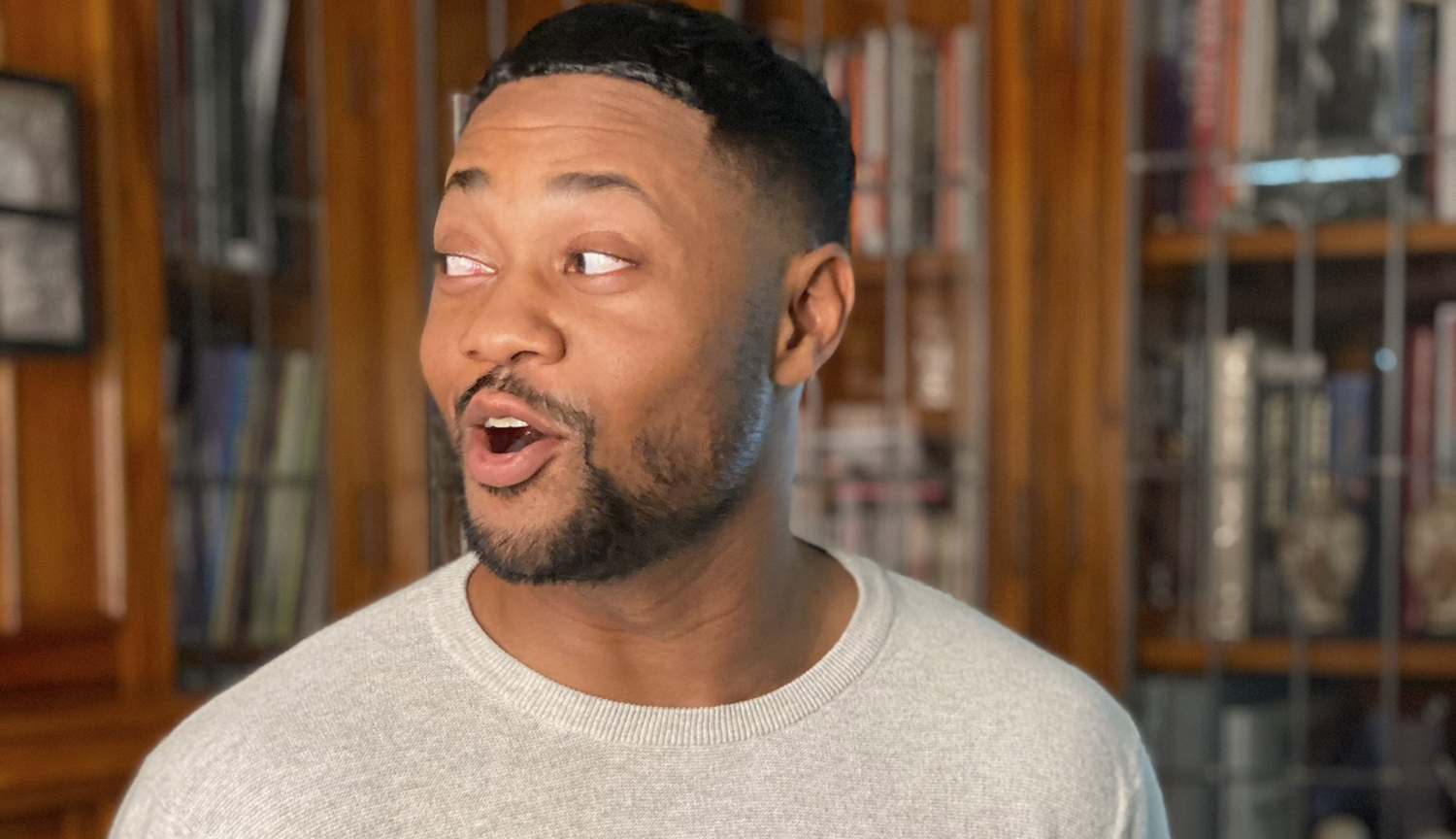 Fenton Jagdeo on radical curiosity
Fenton Jagdeo is a purveyor of radical curiosity and innovative leadership thinking, an Ivey Business School graduate who became the Toronto Public Library's youngest ever board member, the third black person to serve as Toronto Transit Commissioner, and the list goes on.
But first. What is radical curiosity?

"Radical curiosity is a thought system that encourages depth by venturing deep into topics, philosophies or seemingly unaligned subject matters to build rich experiences for a competitive advantage."
- Fenton Jagdeo

We sat down with Fenton to delve deeper into radical curiosity as well as his favourite reads.


How did you start down the path of radical curiosity?
I didn't want to live my life in a predetermined, linear way. I wanted to break out of it. I started to do things outside of work that made me feel good about myself. I was really interested in politics, so I did some work for Toronto Mayor John Tory, who I helped get elected to the city. I also really wanted to just get involved in my community, so I joined the Toronto Public Library board, where I helped manage a $400 million budget, oversaw 4,000 employees for one of the largest public library systems in the world. It was really exciting for me.
In short, radical curiosity tells you to build as many interesting, unique and seemingly unaligned experiences you possibly can to create an incredible story about who you are, what your career is, and what you want to do moving forward.
Side note, I also sold Kobos at Indigo back in the day!
What is Faculty and how did it come to be?
Faculty is makeup for a new wave of masculinity.
I ended up meeting my co-founder at a networking event that I was hosting. Me and every other person around me was wearing a suit, tie and a jacket, and he comes in with a sweatshirt, and I thought, okay, there's something either wrong with this kid and he just didn't get the dress memo or there's something really special about this guy. We got to talking about masculinity, and he said he had this idea for a cosmetics company that was designed to help tackle toxic masculinity and help guys feel comfortable in their own skin.
We ended up raising a total of 3.5 million dollars over the span of two years, with investment from Estee Lauder, which makes me one of the very few black men to raise capital in North America, especially as a Canadian. Our brand has been featured in Wall Street Journal, Esquire, New York Times, TechCrunch, and many others.

How do you go about changing people's minds about what masculinity is?
Masculinity is defined by however you choose to define it. Today, culture tastemakers make it easier to have conversations about genderless consumption. Gen Z currently owns $140 billion worth of the world's buying power. This new generation looks at the world of consumption so differently than what was taught in the 80s, 90s and early 2000s; one of our advisors who lives in Los Angeles was telling me this amazing story where she walked into a nail salon and was the only woman there. It was a bunch of high school guys who were getting their nails painted because their favourite rapper painted his.
What do you like to read?
My day to day reading is nonfiction; I generally read management books. One of my favourites is The 7 Habits of Highly Effective People by Stephen R. Covey and Sean Covey which helped me form a framework for how I live my life and the habits that are important to me.
Another book that really has made a drastic impact on my perspective on the world is How Will You Measure Your Life? by Clayton Christensen. He was a prolific strategy and business thinker, and wrote this book near the end of his life to try and answer "what is happiness?"
And of course, Malcolm Gladwell's The Tipping Point. It's a fantastic book because it shows you how you can create your own epidemics in a positive way. Perfect for me as a CEO and startup leader.
I have always been a closeted fantasy fiction fan, and as a kid, my favorite series growing up was the Artemis Fowl series by Eoin Colfer. It follows this kid criminal mastermind from the UK that goes on crazy adventures.
Another fantastic series is The Inheritance Cycle by Christopher Paolini, with book 1, Eragon, turned into a movie. I was obsessed with all things fantasy and all things dragons.
I've also read a bunch of biographies like Steve Jobs, not because I think Steve Jobs is a great leader but because it represents what you shouldn't do; and Shoe Dog, which shows the resilience and perseverance needed to build Nike from a small Bay Area company to the global empire it has today become.
What are you working on next?
That's a good question. A garage renovation. My mom asked me to help and I love doing that kind of thing… not necessarily building, I love getting involved, and love trying new things. ◼