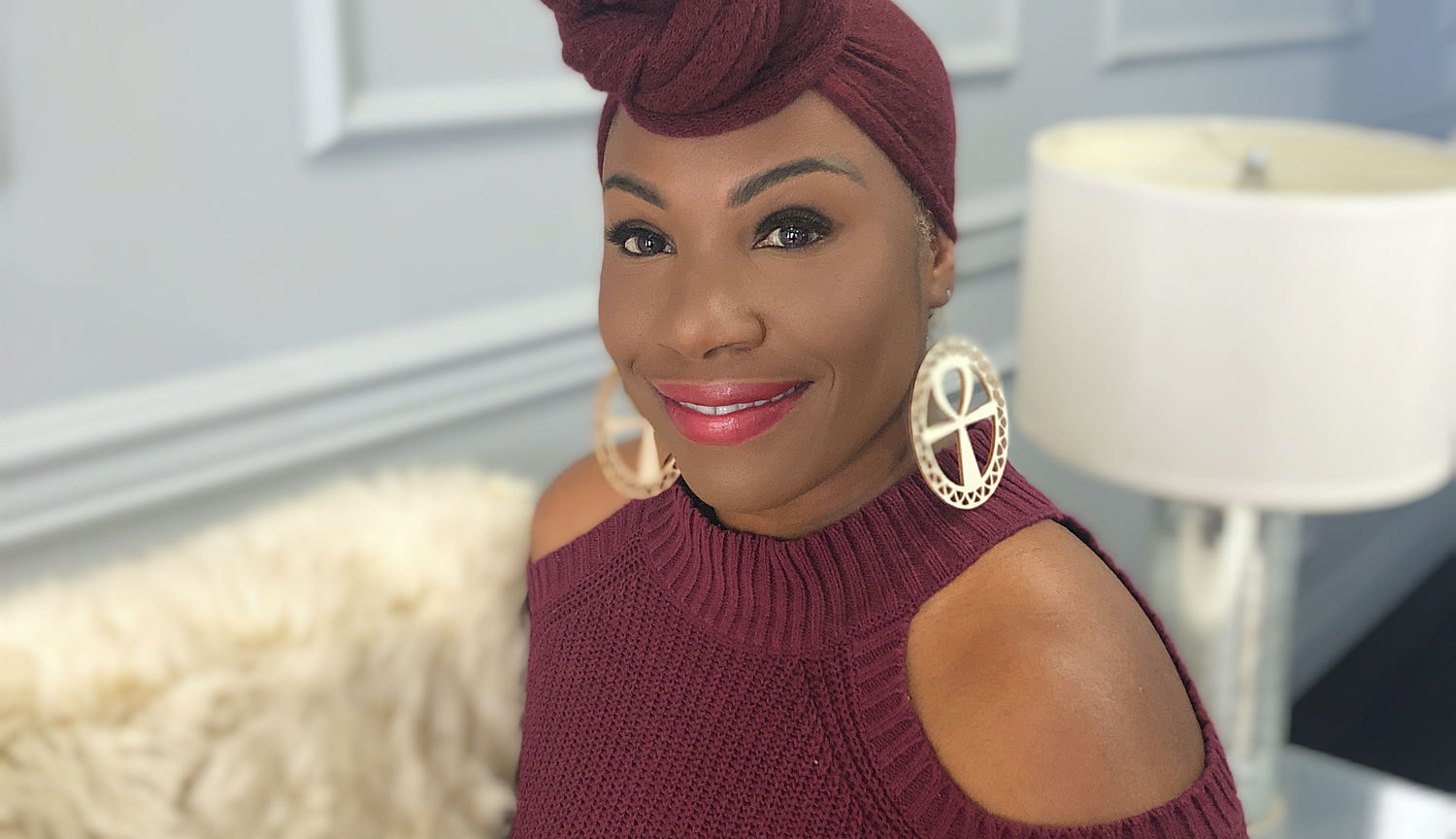 Coaching Black students across the finish line
In addition to juggling classes and extracurriculars, Black students are forced to navigate a system that is stacked against them in a variety of ways – all of which ultimately lead to lower graduation rates and fewer post-secondary applications. (Now add a global pandemic to the equation).
Enter the Ontario Government. In response to the data, the province invested $1.57 million in a pilot program to address the issues that were uncovered, and in March 2020, Keisha Evans began her journey as one of Toronto's first graduation coaches. Working out of two high schools with students in grades 9+, she dedicates her time to building the confidence of some of the city's most overlooked young minds and to championing their long-term successes.
Through mentorship, compassion and representation, Keisha works to course-correct the path paved by anti-Black racism so students are better positioned to blaze their own trails. After testing it out for a year, she spoke with me about the journey, the impact, and the possibility of it all coming to an end this June.

* * *

What is a graduation coach exactly? What's the program?

A few years ago, there were several studies conducted to highlight the ongoing barriers that Black students face in multiple school boards across Ontario; education needs to be equitable for all and it isn't for Black students. The role of "graduation coach" was implemented to address some of the inequities they have been experiencing and continue to endure, and we aim to help close those gaps through personalized graduation planning and pathing, having regular discussions about academic progress, advocating for students in the classroom, and collaborating with school administrators to help remove systemic barriers.
What are the barriers that Black students are facing in high school?
The research highlighted the high dropout rate of Black students, as well as their overall experiences. The findings revealed that Black students have low self esteem, face lowered expectations, are over-represented in non-academic programs, don't see themselves reflected in teaching staff, are over-surveilled, receive biased IQ testing, and are more likely to be labeled as having a learning disability. Also, compared to other groups, there are a lot more Black students in suspension and expulsion programs, and behavioural development programs. Beyond that, there are issues with the curriculum.
The barriers don't just affect Black students, but their families and caregivers as well. As soon as they come through the door, they're perceived and treated differently because they're being measured against white, middle-class, Eurocentric parenting norms.
How often are you connecting with these students?
I work with them every day. It's not just about academic support, but there's an emotional aspect that considers their mental health and their overall wellbeing.
Speaking of wellbeing, how has the pandemic affected students?
The pandemic has undoubtedly been tough on everyone, but there's an additional pressure when you're being watched more closely than your peers, and then there's all this trauma in the media with Black lives being taken, so that caused a lot of stress in Black communities. Seeing that on a daily basis, and then feeling disconnected and invisible within the school system is really difficult. There's additional pressure.
"The barriers don't just affect Black students, but their families and caregivers as well."

How has it affected your work?
Since the pandemic, our onboarding has been virtual, but this work is all about building relationships. These students have a lot of distrust because of the perception of Black identities within schools, so it's a matter of connecting with them and their families, and explaining who I am and how I plan to support them. Most of the Black students I work with have said that they didn't feel like an adult at school cared about them before, but now they feel comfortable texting me to say, "Hey Miss, can you help me with this?" or "This is how I'm feeling…" and it's so much easier when you have that relationship with them and their families. It's a better outcome overall.
When do these issues with Black students typically emerge?
The data shows that Black students have a negative perception of school as early as kindergarten because they don't feel like they belong. These are babies! And as they get older, the numbers go up.
For me, it's important that we reach them before high school and onboard them into grade nine so that they're connected with somebody immediately. What we want to do is support them through grade 12, and then help them get into university, college or wherever their post-secondary plans take them. Oftentimes they don't even think that they can graduate – because they've been told that they're not going to; they've been told that they can't. We work with them to change that self-perception.
How did you get into this line of work?
I've been with the school board and working in communities for a very long time, and would often see the inequities. I've also always been passionate about supporting marginalized groups.
I even wrote a journal on the invisibility of Black girls in education that has also shaped my practice. The data about young Black girls and how they perceive themselves shows that they have to change their identities in order to overcome systemic challenges.
How do they have to change their identities?
You know, there's this stereotype that Black women are loud or aggressive or have attitudes, so they have to be cautious about how they act.
(Pause for a personal anecdote: This reminds me of my grade nine English teacher, who pulled me aside to tell me that the way I look at her when she speaks "makes her feel like she has something hanging out of her nose". Ma'am, this isn't an attitude, it's my face. I'm listening, focused and engaged. Your class is actually my favourite.)
But the data shows that they're doing very well academically (we love to see it), so I'm helping them realize that they can overcome this and that they belong… and now they're reimagining what their futures could look like.

"These students now feel like there's someone in their corner who looks like them and who understands their lived experiences."

Is there anyone you look up to or read to help guide you through it?
Young Black girls have to work harder to get where they need to go, so as a mother, I wrote one of the books that has shaped my experiences and engagement with students. It's called Magical Mia and it's about my daughter. I'm launching it in a few months.
There's also So You Want To Talk About Race by Ijeoma Oluo, which talks about white privilege, police brutality, systemic discrimination and how we dismantle some of that racial divide.
Another one is Me and White Supremacy: Combat Racism, Change the World, and Become a Good Ancestor by Layla Saad, which, again, talks about dismantling privilege. A lot of people don't understand their own privilege. Even for me, as a Black woman in my position, I have to recognize how I use my privilege to support students.
What was your high school experience like? What kind of kid were you?
I was pretty outgoing, sociable, academic, very athletic… I used to love track; I did the 100 and 200 metre sprints. I was always very dedicated. I didn't know exactly what I wanted to do, but understood from a very young age that I wanted to make a difference. By the time I got to grade 12, I knew that I enjoyed working with people.
What were some of your favourite books from your high school days?
Okaaay! Back in those days I was reading books like The Coldest Winter Ever by Sister Souljah (fans should also check out newly released part two, Life After Death). I've always been reading novels by Black authors because that's what I understood. You weren't learning about these things in school or seeing anybody that looked like you, so I would get my information from books. I would identify and relate to the experiences of other Black women, and I would live through their stories because schools weren't teaching us anything about Black history.
Who are some of your favourite authors?
Toni Morrison for sure, oh and Eric Jerome Dickey when I was younger. He wrote a lot of romance novels [laughs].
Will the graduation coach program be renewed this summer?
It's a pilot project that's set to end in June. Beyond that, I'm not sure. The position isn't permanent.
But you've had a great influence over the last year and progress has been made since the studies were published a few years ago, yes?
Yes, we're steadily working towards change. We're advocating for students and providing them with a voice. We're talking about dismantling and disrupting some of these systemic practices and policies that have been in place for years. These students now feel like there's someone in their corner who looks like them and who understands their lived experiences. That's important for families too, so we have to work on rebuilding the trust between parents and the school system. This program is a good way to bridge that gap, but even if it isn't funded past the summer, I'll continue to advocate for Black students in any space.
What changes would you like to see in the next year? Or five to 10 years?
I'd like to see the data change. I want to see more Black students graduate and go to university and reimagine themselves. I want to solidify their identities and amplify their voices so they can walk tall and proud and feel like they're just as important as everybody else. I want to improve their mental health. It's a big deal to go through school feeling inadequate or like you don't belong; it's going to affect you. Then you take that into your community and there's a ripple effect. School is the one place where kids should feel safe and be free from harm, and all students should have the same opportunities. I want to change the narrative. ◼

This interview has been edited for length and clarity.