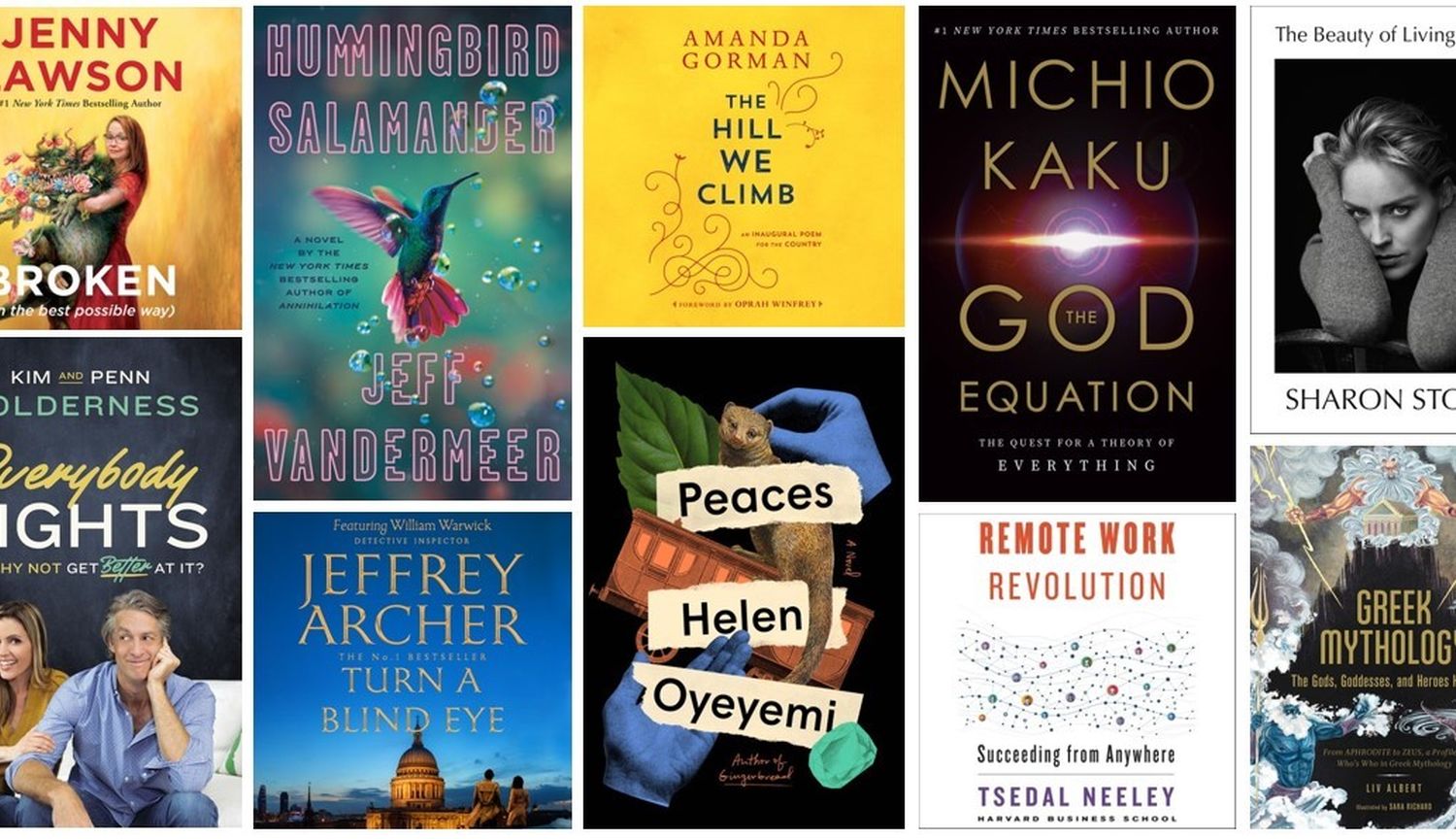 59 new eBooks and audiobooks coming out March 30 - April 12
Welcome back to New & Hot Reads, where we gather up some of the most anticipated eBooks and audiobooks coming out now
In her new audiobook, Broken (in the best possible way) Jenny Lawson brings more of what her fans have come to expect: completely candid stories about humiliations small and large experienced through the lens of depression and told for maximum hilarity. If you loved her previous books, Furiously Happy and Let's Pretend This Never Happened then this will scratch the six-year itch you've been nursing since her last book came out. And if you've never heard of her before, but the past twelve months have piqued your curiosity around the experience of depression (and anxiety) then let Jenny Lawson be your guide to living -- truly living -- with these all-too-common mental health challenges.
In the first months of this year, we've seen a number of high profile pop culture phenomena featuring heroes imbued with godlike powers battling otherworldly forces of evil, continuing a trend that started… 3000 years ago? Indeed, it seems we've never shaken the idea of a pantheon of gods, and while there are endless up-to-the-minute guides for fans of all levels of enthusiasm for the characters of the Marvel and DC universes, we've lacked a succinct and clear -- and fun! -- guide to the classical myths of ancient Greece. Greek Mythology: The Gods, Goddesses, and Heroes Handbook aims to fix that. Written by Liv Albert, host of the popular podcast Let's Talk About Myths, this is a Millennial's guide to some of the oldest superheroes we know of. Though fans of the podcast will gravitate to the audiobook's familiar voice, don't overlook the visual version with illustrations by comic book illustrator Sara Richards.
Speaking of familiar voices, new this week is The Hill We Climb: An Inaugural Poem for the Country by Amanda Gorman, the young poet that captivated viewers of the presidential inauguration ceremony this past January. While we await her book of poetry and children's picture book due out later this year, we have this recording to lift our spirits.
More books coming out March 30 - April 12
✍ Poetry
💭 Big Ideas
🗣 True Stories
💘 Romance
🗡️ Thrillers, Action, and Crime fiction
🖊️ Literary Fiction
✨ Fantastical tales of Other Worlds and Other Times
Check out even more new eBooks & audiobooks here