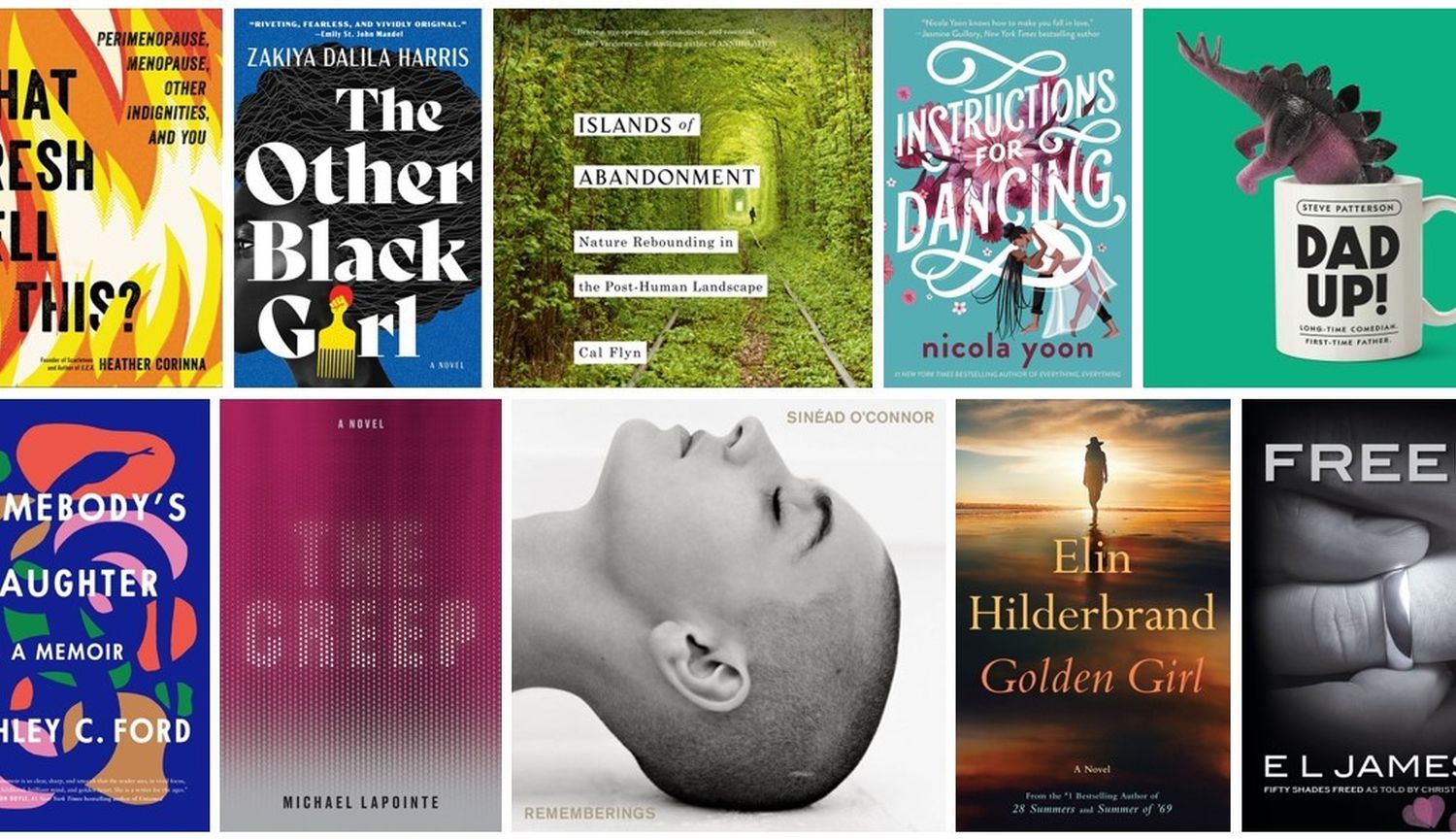 50 new eBooks and audiobooks coming out June 1 - 7
Welcome back to New & Hot Reads, where we gather up some of the most anticipated eBooks and audiobooks coming out now
In The Other Black Girl, Zakiya Dalila Harris picks up on the claustrophobic feelings of the domestic noir genre, where families can't be quite sure how far to trust one another, and transports it to the workplace -- specifically, the world of publishing. Dialing up the tension in this setting that's widely known to index very poorly for racial diversity, the book features a Black protagonist named Nella who's so very tired of being the only Black employee at Wagner Books -- and is delighted when new hire Hazel turns out to be another Black young woman. But then anonymous, aggressive notes start appearing on Nella's desk. And Hazel becomes the darling of the office. And Nella can't help but wonder if she's gaslighting herself, or if her new colleague poses real danger. Recommended reading for fans of Jordan Peele's 2017 scary social satire movie Get Out.
With Father's Day around the corner, books like comedian Steve Patteron's new book out this week, Dad Up!: Long-time Comedian First-time Father are sure to relieve a lot of attention as audiences look for heartwarming fatherly wisdom and a healthy serving of dad jokes on the side. But there's more (and for some, less) to fatherhood than bathrobes and baseball practice. Ashley C. Ford writes in her memoir, Somebody's Daughter, about being raised by her single mother while her father served a prison sentence for a crime no one in her family will tell her about. It's a story about the pain of unmet needs and violent betrayal by loved ones, but it's also about how the author built a new understanding of her sense of self and her family. It's a book that sheds light on a unique and challenging father-child relationship and doesn't rush to tidy conclusions.
In 2012 a book called Fifty Shades of Grey took the world by storm, becoming the bestselling book of the decade. Unusually for such a cultural phenomenon, it was a trilogy from the start and readers and readers immediately started wondering what author E. L. James would do next. In 2015, she delivered her answer: starting with Grey, a new trilogy would retell the story of the original three books from the perspective of love interest Christian Grey. At long last (and after James released the standalone novel The Mister, to mixed reviews) the story concludes for the second time with Freed. With both sides now told at last, and readers grown older, wiser, and greyer are left to wonder what comes next?
More books coming out June 1 - 7
💭 Big Ideas
🗣 True Stories
💘 Romance
🗡️ Thrillers, Crime fiction, and Mystery
🖊️ Literary Fiction
✨ Fantastical tales of Other Worlds and Other Times
Check out even more new eBooks & audiobooks here