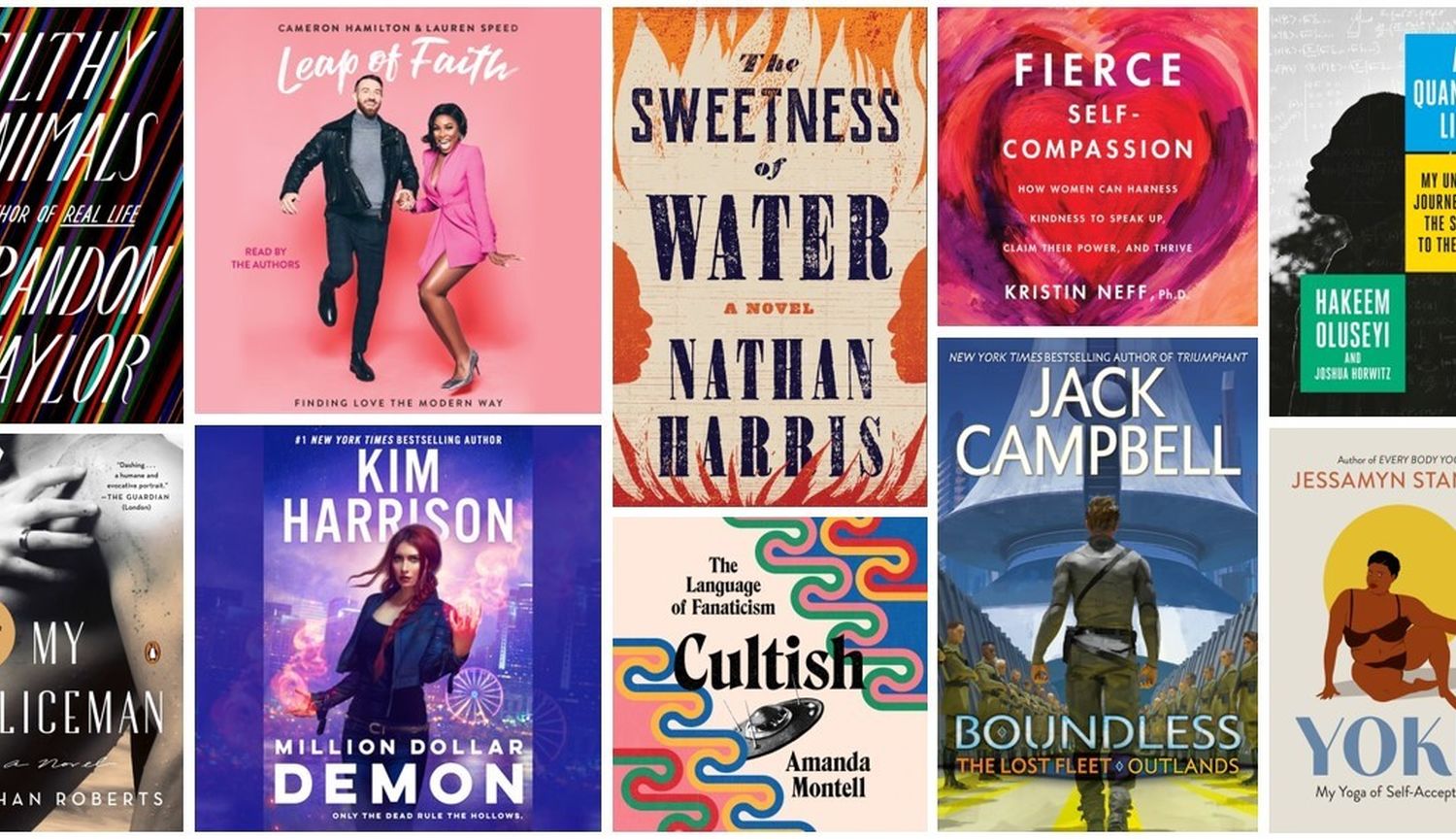 49 new eBooks and audiobooks coming out June 15 - 28
Welcome back to New & Hot Reads, where we gather up some of the most anticipated eBooks and audiobooks coming out now
In My Policeman British novelist Bethan Roberts crafts a story from a period in the life of one of the great novelists of the early twentieth century, E. M. Forster. Living in Britain when homosexuality between men was a criminal offense, Forster's sexuality had to be kept under wraps, in real life and in his fiction. In Roberts' novel, we peer into a love triangle between three young people: a woman, Marion, her eventual husband Tom, who is a policeman, and the artistic Patrick, whom Tom and Marion love; the characters are based on Forster and a policeman and his wife with whom Forster had an affair. It's a novel full of ache and longing, recalling Forster's own fiction, as the trio must find a balancing point for their unique relationship while keeping it all a secret. If you like your love stories melancholy and complicated, this might be the book for you.
Hakeem Oluseyi's career in astrophysics was far from written in the stars. For one thing, he grew up in circumstances that have historically not produced many scientists: poor New Orleans and Mississippi neighbourhoods where his innate bookishness was not an asset for survival. Against the odds, he was able to gain admittance to the Stanford physics PhD program. It was there, aided by the mentorship of the only Black professor in the department, that he was able to see himself and the circumstances of his achievement, the ingrained racism and classism of the scientific establishment -- and now in A Quantum Life: My Unlikely Journey from the Street to the Stars he shares those insights and the story that brought him to them. His book joins another book published this year by a Black physicist, The Disordered Cosmos by Chanda Prescod-Weinstein, as we change our conception of what a scientist looks like, and where great minds come from.
As we start to spend more time with people again, renegotiating relationships that might have lain dormant during the pandemic, it's a good time for a refresher course in self-care -- and we're not talking about bath bombs and matcha. In Fierce Self-Compassion, Dr. Kristin Neff follows up her bestseller Self-Compassion a decade later with a (fierce) call to arms in defense of ourselves. She coaches readers on the skills required to say no to others when our own needs are not being met, with the understanding that we owe it to ourselves to not accept harm or injustice when it's in our power to do so. Though the book is aimed at women, focusing specifically on gendered behavioural expectations about self-sacrifice and non-confrontation, there's a lot here for every reader. And wouldn't we all benefit from being a little bit more accepting and kinder to ourselves?
Speaking of looking after ourselves, perhaps you picked up a yoga habit during the pandemic. If so, you might have heard of yoga teacher Jessamyn Stanley, whose new book Yoke: My Yoga of Self-Acceptance includes her view of yoga as a practice that goes far beyond just the mat. She's funny and self-deprecating, and also incisive and forthright about body image and race, and how yoga as a culture and industry are in need of calling out on matters of inclusivity and representation. Whether you're a yogi master or still working on breathing through your downward dog, there's plenty to flex your mind around.
More books coming out June 15 - 28
💭 Big Ideas
🗣 True Stories
💘 Romance
🗡️ Thrillers, Crime fiction, and Mystery
🖊️ Literary Fiction
✨ Fantastical tales of Other Worlds and Other Times
Check out even more new eBooks & audiobooks here