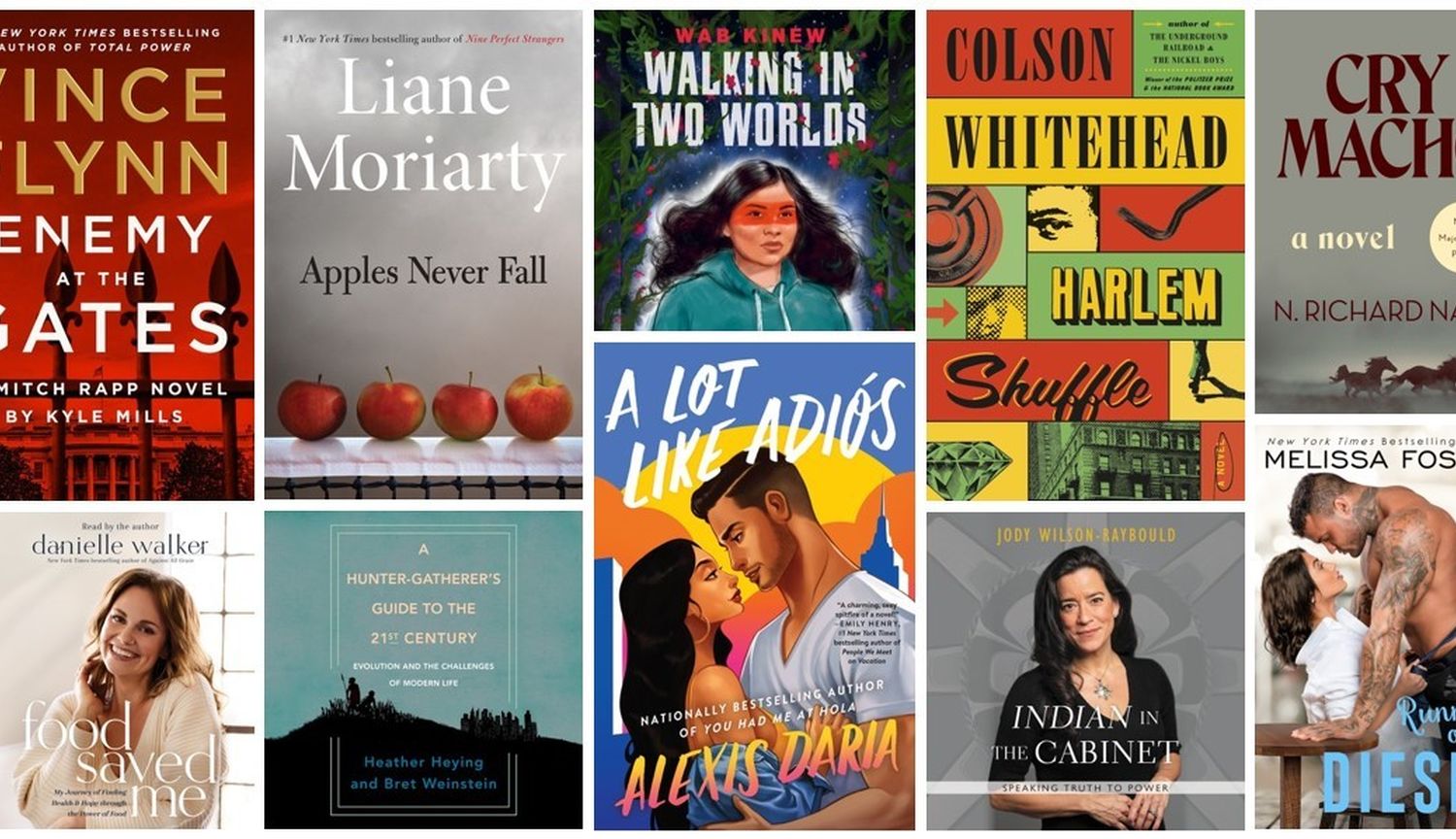 40 new eBooks and audiobooks coming out September 14 - 20, 2021
Welcome back to New & Hot Reads, where we present some of the best eBooks and audiobooks coming out now.
Multiple Pulitzer Prize-winning novelist Colson Whitehead is back with Harlem Shuffle a story of hustlers in 1960s Harlem. Ray Carney sells quality furniture at low, low prices, which is a markedly different livelihood from the one pursued by every Carney that came before him. His cousin Freddie is an apple that fell fairly close to the proverbial tree, and is always discreetly slipping Ray the odd trinket to help Ray support his family. When Freddie falls in with a new crew, he persuades Ray to put his largely untapped talents to use and help them pull off a heist. Of course things don't go as planned, and the fallout forces Ray to make choices about what kind of business he really wants to be in.
Liane Moriarty is the author of Big Little Lies and Nine Perfect Strangers, two novels that spawned hit TV adaptations – and she's back with Apples Never Fall. It's classic Moriarty: families with perfect outward appearances, tension between siblings and generations, and a violent event that threatens to tear everything apart. The twists are everything in a Liane Moriarty novel, so that's as much as we're going to describe here: read it before it shows up in your streaming queue.
To some readers, Mary Roach, author of Stiff: The Curious Lives of Human Cadavers, is a peculiarity among science writers for being so darn funny. But if you consider that wit comes from seeing surprising connections and differences, then it makes perfect sense that a truly excellent science writer, whose job is to explain connections and differences to their audience, would also necessarily be very funny. In Fuzz: When Nature Breaks the Law, Roach takes us to the edges of humans attempting to manage the natural world, from animal attacks and "danger trees", to rodent poison taste tests. She finds that where we humans find problems, we often are the problems, but with some ingenuity and humility we can find solutions.
Wab Kinew's new book probably isn't what readers expected from the author of The Reason You Walk (winner of the Kobo Emerging Writers Prize). Walking in Two Worlds might sound like it follows from Kinew's memoir of growing up with a split identity – but it's actually a YA scifi/fantasy novel about a girl whose real life and life as an online gamer allow her to live two different identities, and a boy, also a gamer who's been sent far from his home by parents worried about the circles he's travelling in. While its rez setting helps to foreground Indigenous issues, there are a lot of meaty social issues including the spread of extremism, the real-world effects of online communities, and the challenges of growing up in the twenty-first century.
More books coming out September 14 - 20, 2021
💭 Big Ideas
🗣 True Stories

💘 Romance
🗡️ Crime, Action, and Mystery
🖊️ Literary Fiction
✨ Fantasy and Speculative Fiction
Check out even more new eBooks & audiobooks here