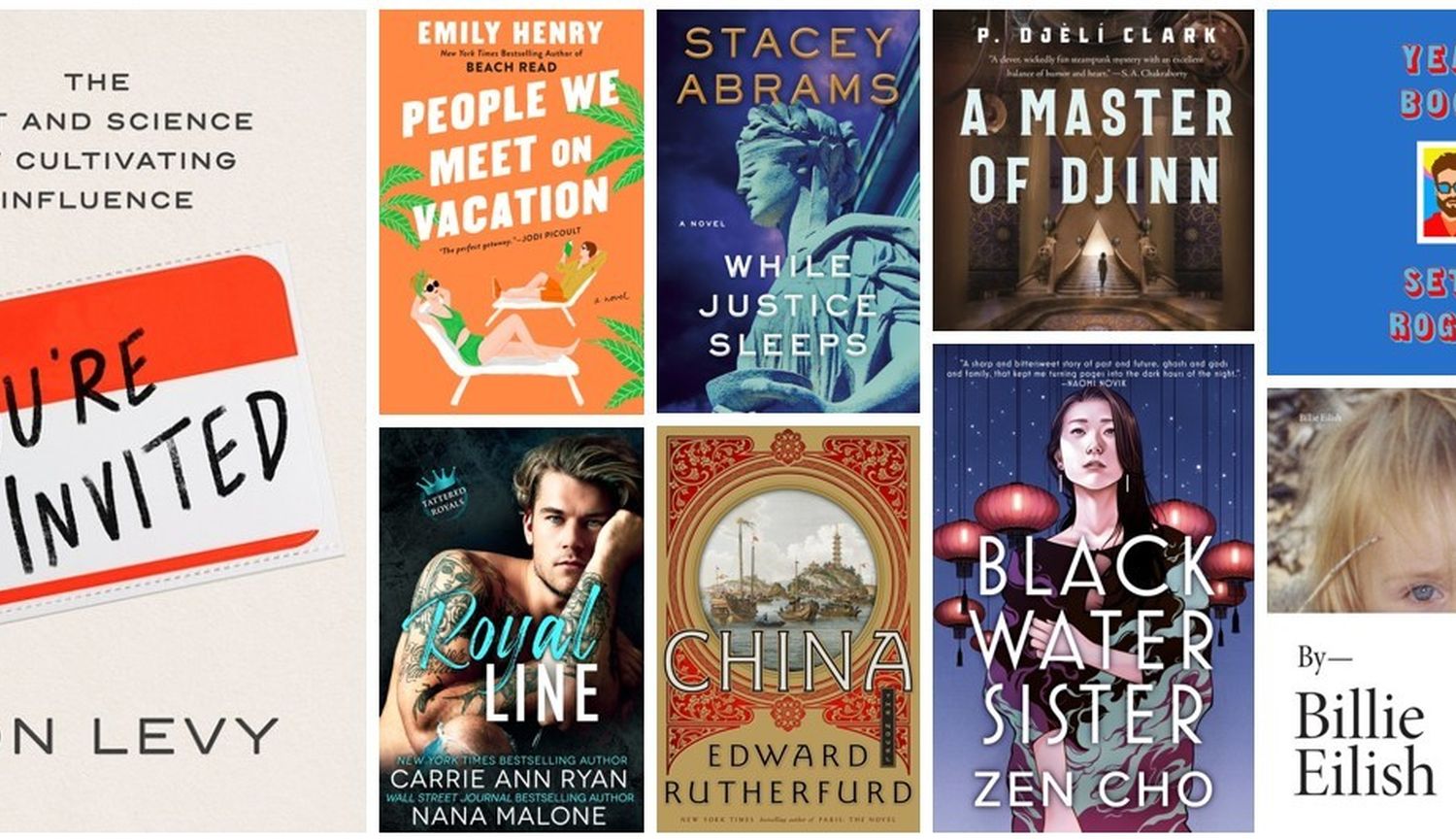 37 new eBooks and audiobooks coming out May 11 - 17
Welcome back to New & Hot Reads, where we gather up some of the most anticipated eBooks and audiobooks coming out now
After leading organizing efforts that flipped both of Georgia's senate seats, Stacey Abrams is now releasing a legal thriller, While Justice Sleeps. Books from prominent politicians are nothing new, though they seldom produce works of fiction. But if you had to pick the one American politician most likely to publish a novel, Stacey Abrams would have been the standout choice -- because for about a decade she was a prolific writer of romantic suspense under the pen name Selena Montgomery. While Justice Sleeps is a high stakes story about big business, conspiracies hatched in the halls of power, and a smart young law clerk named Avery Keene just trying to keep her life together while working for an iconic Supreme Court Justice. The novel came from a manuscript Abrams wrote around 2011 and just last year arranged for it to be published, which leads readers to wonder -- how many more treasures lie in wait on Abrams' computer hard drive?
In the novellas A Dead Djinn in Cairo and The Haunting of Tram Car 015, P. Djèlí Clark made a name for himself as one of the most interesting science fiction writers working today. After publishing his longish novella Ring Shout last year, he's back with his first full-length novel, A Master of Djinn, set in the universe of his groundbreaking early novellas. If we seem overly concerned with the length of Clark's work, it's only because he builds rich worlds, and we want to live in them longer, exploring his twists on Middle Eastern and North African mythological traditions and following hard-boiled detective Fatma el-Sha'arawi as she tries to do her job and collar whoever turns out to be the bad guy -- ideally before he ruptures all of space and time. Readers unfamiliar with Clark and his "Dead Djinn Universe" don't need to feel like they're behind on their homework: each novella as well as A Master of Djinn stands alone and can be read in any order.
Just a year after her breakout hit Beach Read, Emily Henry is back with People We Meet on Vacation. It's a story of Alex and Poppy, an odd couple that isn't a couple -- thrown together once by fate, and committed forever after to vacation for a week together every summer. Except for last year, and the year before that, when everything fell apart. And Poppy hasn't felt happiness since. If she can get Alex to agree to one more vacation, can they patch things up before it's time to pack up and go home? Sounds like Emily Henry's penned another perfect beach read, whatever she might have titled it this time.
More books coming out May 11 - 17
💭 Big Ideas
🗣 True Stories
💘 Romance
🗡️ Thrillers, Action, and Crime fiction
🖊️ Literary Fiction
✨ Fantastical tales of Other Worlds and Other Times
Check out even more new eBooks & audiobooks here