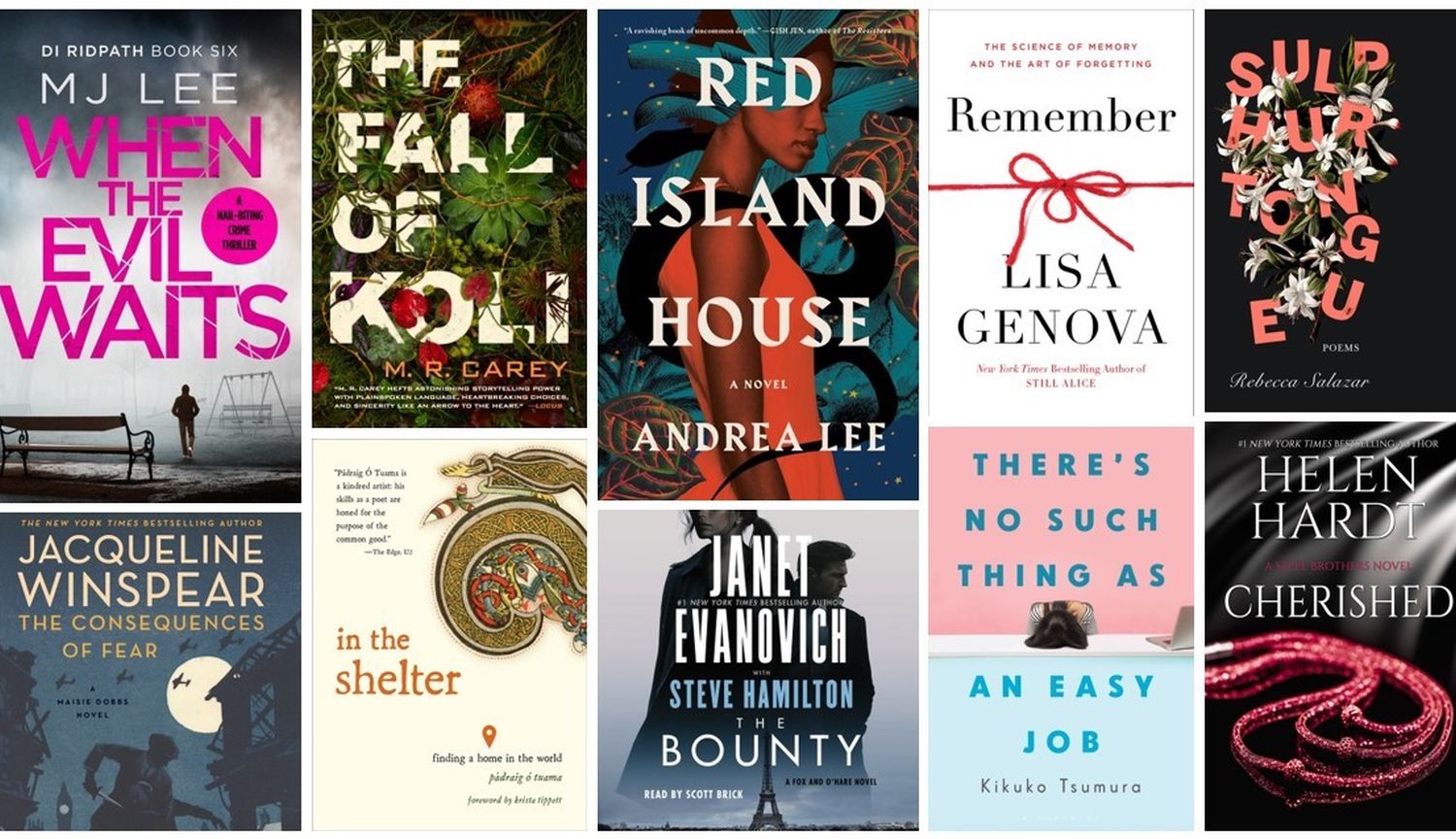 31 new eBooks and audiobooks coming out March 23 - 29
Welcome back to New & Hot Reads, where we gather up some of the most anticipated eBooks and audiobooks coming out now
Spring has sprung, bringing with it an end to winter and the stirrings of new green life in gardens and parks -- so it seems like a good time to pick up the final volume in M. R. Carey's Rampart Trilogy, The Fall of Koli. The trilogy takes place in a mythical world where nature has become unrelentingly hostile to humans, where one doesn't ask which plants or berries are safe to eat, but which ones are apt to try hardest to eat you -- but only if some horrible animal doesn't get you first. Koli is a man who's been exiled from his village, forced to live in the wild, and joined by companions who are also trying to avoid coming to a horrific fate. As they near the end of their quest to determine what could have turned the world into such a malevolent place, they find out something beyond their imagining. Fans of Jeff Vandermeer's Annihilation who are open to a more mythically-toned story about humans and nature will find a lot to chew on here -- at their own risk.
The natural world of Red Island House, a contemporary novel by Andrea Lee set idyllically on a beach on the island of Madagascar, is the furthest thing from hostile -- here conflict comes from the uneasy coexistence of different people. Shay and Senna are a wealthy, comfortable couple; she, a Black American college professor and he, an Italian businessman, set up a vacation villa in paradise. Over a period of many years, Shay's position as mistress of the house grows uncomfortable, feeling more and more like a colonial undertaking. As she tries to find a way out of her increasingly unbearable situation, the novel raises prickly questions about privilege and history.
Over the last twelve months, many of us have felt at some time or another a bit of pandemic brain fog at one time or another. It might make us wonder, as we schedule vaccine appointments and think about the post-COVID world, how will we remember this time? Remember: The Science of Memory and the Art of Forgetting might be just the book to explain ourselves to ourselves. Written by novelist and neuroscientist Lisa Genova, author of Still Alice, the heartbreaking story of a woman in cognitive decline from Alzheimer's disease, Remember explains how we hang onto memories, and how a certain amount of forgetting is normal and healthy. Refreshingly, Genova doesn't promise any methods on how to improve one's memory, instead offering readers the information they need to set reasonable expectations and let go of needless fears of cognitive dysfunction. That sounds like a great thing to keep in mind.
More books coming out March 23 - 29
✍ Poetry
💭 Big Ideas
🗣 True Stories
💘 Romance
🗡️ Thrillers, Action, and Crime fiction
🖊️ Literary Fiction
✨ Fantastical tales of Other Worlds and Other Times
Check out even more new eBooks & audiobooks here