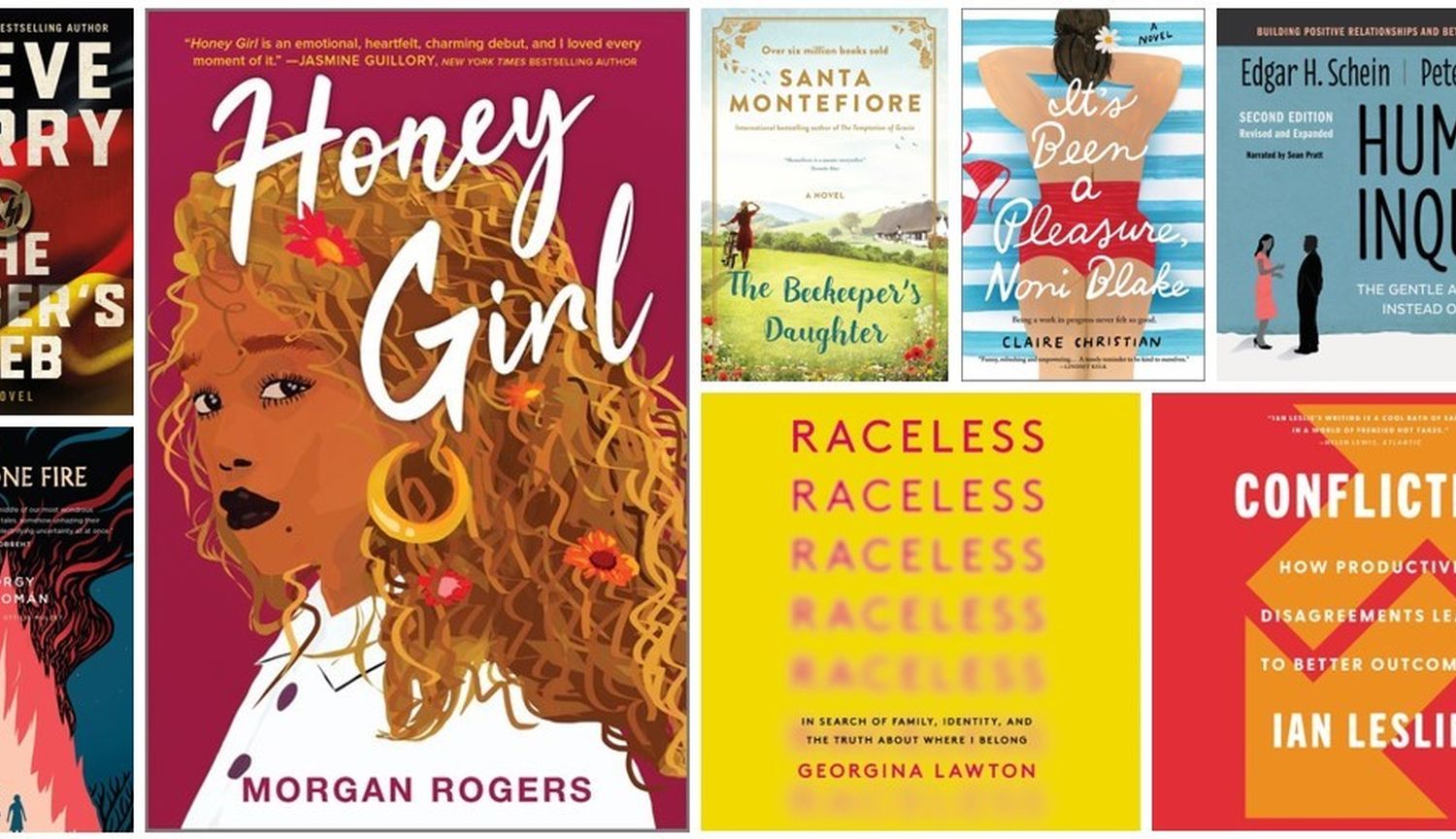 31 new eBooks and audiobooks coming out February 23 - March 1
Welcome back to New & Hot Reads, where we talk about some of the most anticipated books coming out now
It's one thing to intellectually grasp that race is a socially-constructed concept. It's quite another to grow up with a different racial identity for yourself than what society automatically applies to you. In Raceless: In Search of Family, Identity, and the Truth About Where I Belong, Georgina Lawton discovers after her father's death that her racial identity is something far more complex -- and deliberate -- than her color-blind upbringing had suggested. She embarks on a journey to get in touch with the Blackness she was raised to ignore and gains a rare perspective on community and identity.
In The Bone Fire, Hungarian novelist György Dragomán tells a different kind of story about a family with a mysterious heritage. Emma, a teenage girl, is spirited away from an orphanage by a witchy old woman she's never met who claims to be her grandmother. Who is this woman? Why didn't Emma's parents tell her about her grandmother? And are the stories the sneering townsfolk tell about the old woman true? The shadow of the fallen Soviet empire provides the backdrop, occasionally pierced by what might be magic in this suspenseful European novel.
None of us will be running off to Vegas anytime soon -- but we can still read fiction about characters rocketing off to the Nevada desert to make a series of impulsive decisions of varying consequence. Honey Girl by Morgan Rogers is about a straight-laced PhD student in astronomy named Grace Porter who speeds from her dissertation defense to Vegas debauchery, and ends up wed to a beautiful woman whose name she cannot recall. Post post-graduate life was going to be hard enough, but with this new person suddenly embedded in her life (and it seems she's going to stick around) Grace has a lot to figure out. For those of us who haven't met a stranger in nearly a year, let alone marrying one in a city we don't live in, (leaving aside the literally astronomical academic achievement) Honey Girl promises escape on several levels.
More books coming out February 23 - March 1
💭 Big Ideas
🗣 True Stories
💘 Romance
🗡️ Thrillers, Action, and Crime fiction
🖊️ Literary Fiction
✨ Fantastical tales of Other Worlds and Other Times
Check out even more new eBooks & audiobooks here