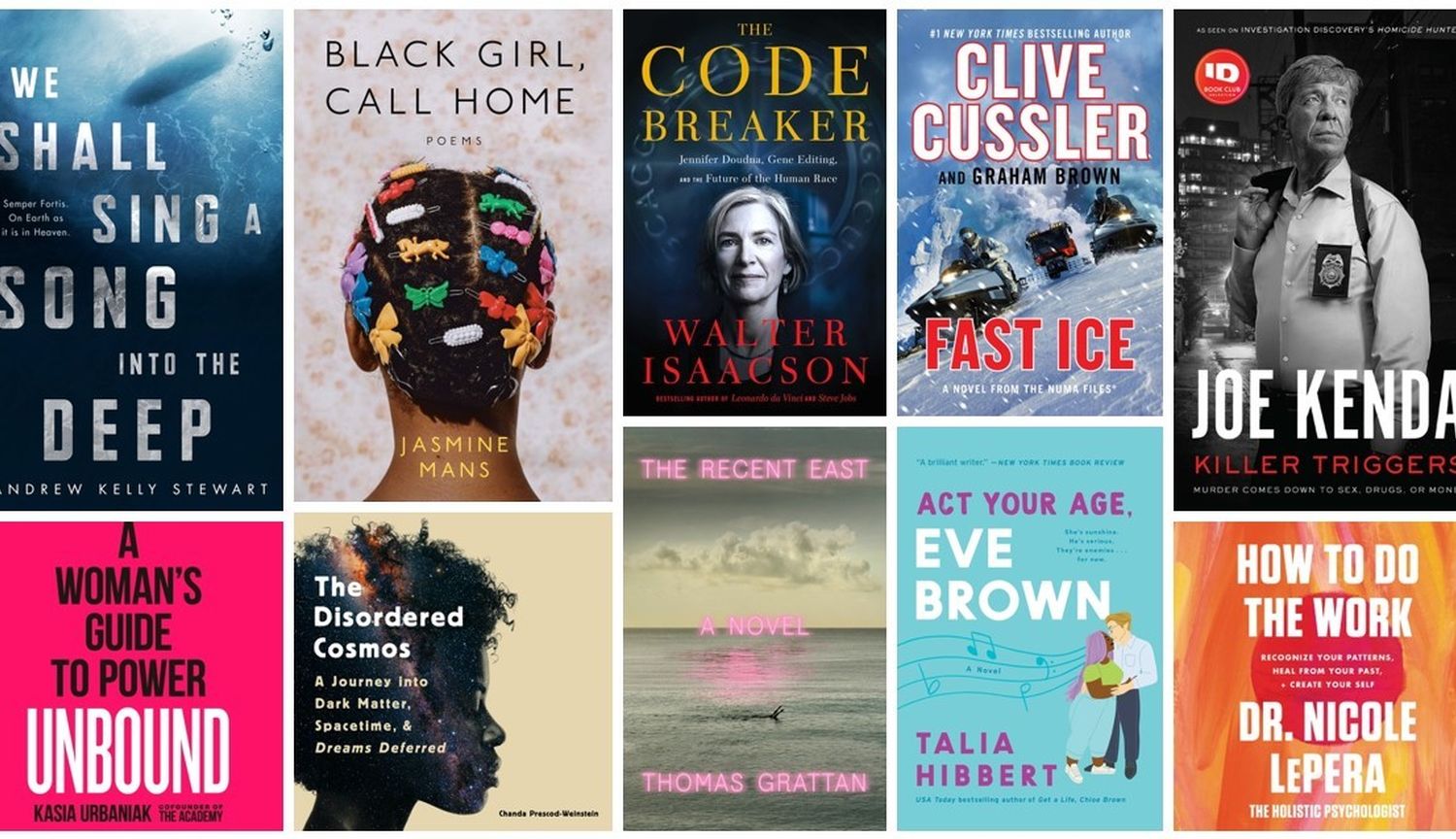 30 new eBooks and audiobooks coming out March 9 - 15
Welcome back to New & Hot Reads, where we talk about some of the most anticipated books coming out now
In The Disordered Cosmos: A Journey into Dark Matter, Spacetime, and Dreams Deferred, theoretical physicist Chanda Prescod-Weinstein draws a connection between what we know about the heavens above to the social forces acting on us here on earth. Holding a PhD in physics, Dr. Prescod-Weinstein is one of just a few dozen Black women in America with such a distinction -- and she explains why that is the case, and what should be done about it. (She's also one of a very small number of Black writers of popular science.) The Disordered Cosmos is an optimistic book full of marvel, driven by the author's conviction that the wonders of the universe are something to apply all of humanity to unlocking.
Nobel Prize-winning biochemist Dr. Jennifer Doudna is another trailblazing scientist readers can get to know through a book coming out this week: The Code Breaker: Jennifer Doudna, Gene Editing, and the Future of the Human Race by renowned biographer Walter Isaacson. Dr. Doudna led a team that developed a technology called CRISPR, which allows the user to edit DNA, the genetic code inside every living cell -- and the implications of that advancement have only begun to play out. This book is something of a new hybrid for Isaacson, concerning the life and achievements of a living person (he's written about the late Steve Jobs, as well as Albert Einstein and Leonardo DaVinci) as well as speculation on what his subject's legacy might end up being. As the world rolls up its sleeves for a shot of newly-developed mRNA vaccines, it's a fitting time to get to know one of the great minds that have helped make such things possible.
On the much lighter side of things is Act Your Age, Eve Brown, Talia Hibbert's third entry in her Brown Sisters series. It's the story of Eve Brown, a "hot mess," who meets Jacob Wayne, an orderly and ambitious B&B owner in need of a chef. Neither should have any interest in the other, and yet the more time they spend together, the more their bond grows. Though not a work of science writing, Talia Hibbert once again delivers potent chemistry.
More books coming out March 9 - 15
✍ Poetry
💭 Big Ideas
🗣 True Stories
💘 Romance
🗡️ Thrillers, Action, and Crime fiction
🖊️ Literary Fiction
✨ Fantastical tales of Other Worlds and Other Times
Check out even more new eBooks & audiobooks here