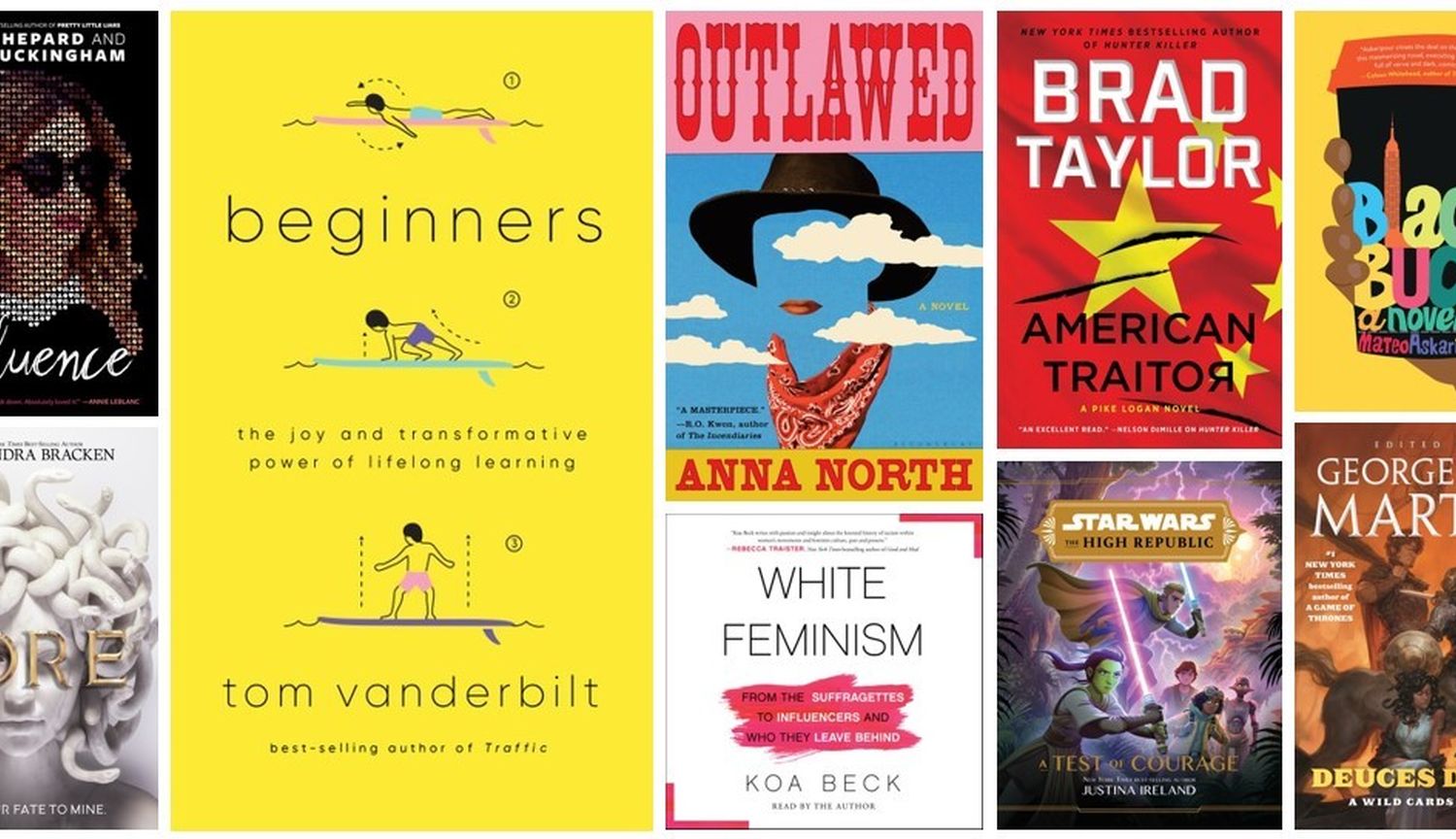 30 new eBooks and audiobooks coming out January 5 - 11
It's a new year full of new books -- welcome back to New & Hot Reads, where we talk about the latest books coming out now.
In Beginners, author Tom Vanderbilt (Traffic, You May Also Like) looks into the science of learning new things, whether a musical skill, athletic activity, or some other hobby. What he finds is that old dogs can learn new tricks (over a year he tries singing, drawing, and juggling, among other things) and that learning at any age feels great and is good for us if it's not stifled by unrealistic expectations or a fear of failure. As we head into 2021 and toward the 1-year mark of life under this pandemic, it's heartening to know that the science of psychology is on our side if we want to finally try our hand at sourdough, or follow our Netflix-inspired interest in chess.
Black Buck is the satirical debut of novelist Mateo Askaripour, in which we follow the story of Darren, a young man with high potential and low ambition. Darren's happy pouring coffee for a living and eating the dinners his mother makes. But Darren's mother wants to see him realize the dreams she had for him when he was a high-achieving high school student. When Darren gets the chance to join the sales team at a red-hot tech startup, as its sole Black employee, he comes up with a plan to reinvent himself -- and ends up upending the entire working world along the way. Readers who loved the squirm-inducing humour of Paul Beatty's Booker Prize-winning The Sellout will find a lot to enjoy in this razor sharp book.
More books coming out January 5 - 11
💭 Big Ideas
🗣 True Stories
💘 Romance
🗡️ Thrillers, Action, and Crime fiction
🖊️ Literary Fiction
✨ Fantastical tales of Other Worlds and Other Times
Check out even more new eBooks & audiobooks here