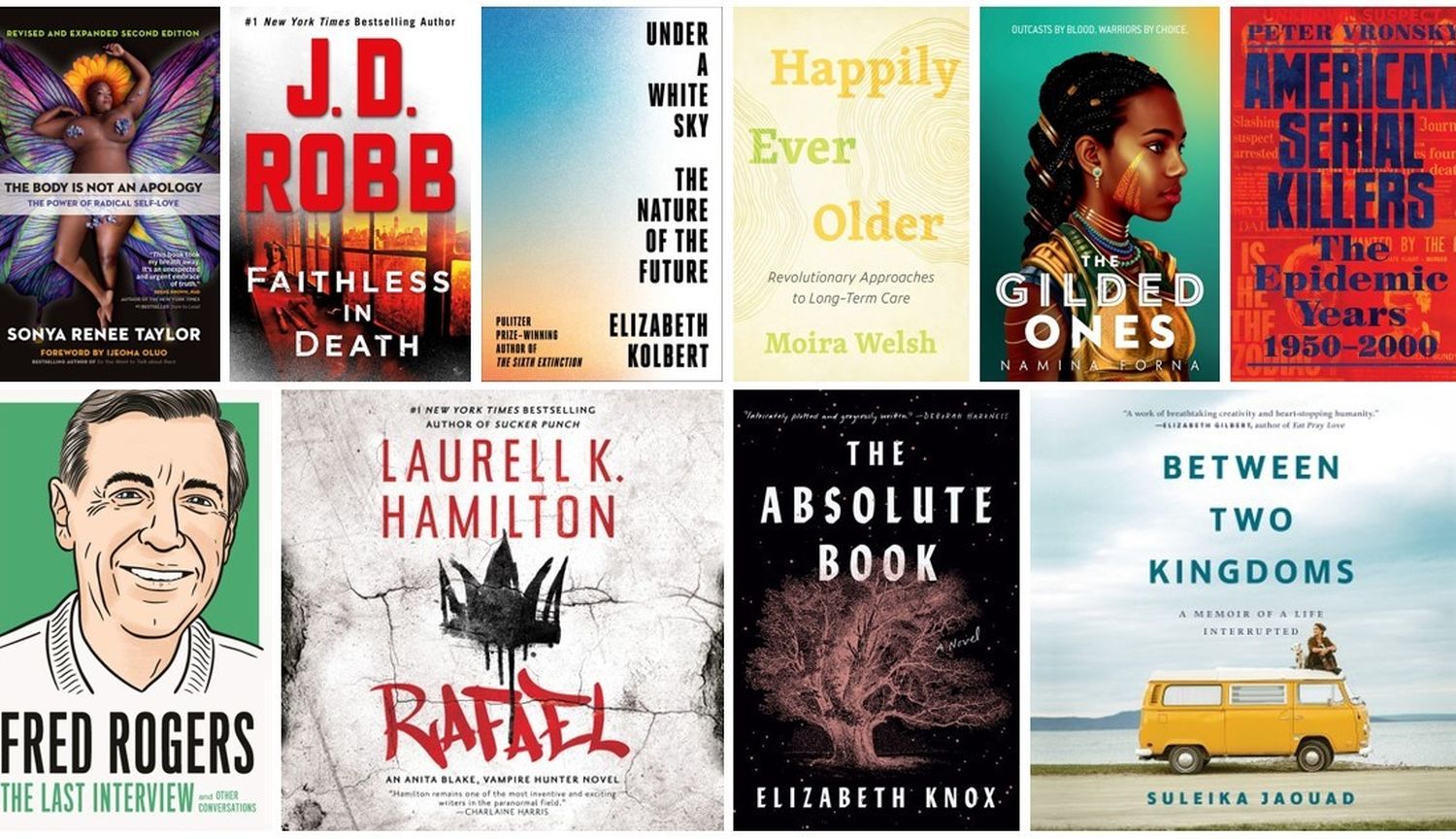 30 new eBooks and audiobooks coming out February 9 - 15
Welcome back to New & Hot Reads, where we talk about some of the most anticipated books coming out now
Readers don't turn to Elizabeth Kolbert for a feel-good story. The Pulitzer Prize-winning author can be relied upon to look with a cool gaze at the ugly reality of our environmental situation, whether in Field Notes from a Catastrophe, her landmark book about the depth and scope of climate change, or The Sixth Extinction, which looked at how humankind has laid the groundwork for another major extinction event. In a new book, Under a White Sky: The Nature of the Future, Kolbert gives readers an overview of leading-edge technology designed to hold off or even roll back the consequences of human exploitation of the natural world. While she details incredible technologies such as atmosphere-cooling diamond particles and coral engineered to thrive in warmer oceans, she's naturally skeptical of the techno-capitalist nature-resisting framework that got us into this situation being the means of our salvation.
Suleika Jaouad was stricken with leukemia just as her adult life was supposed to be getting started. From a hospital bed, she chronicled her illness in a column in the New York Times and received responses from readers all over the US. But when she finally got a clean bill of health, she realized that after years of holding basic survival at the forefront of her consciousness she'd forgotten how to just live day to day like a normal person. In Between Two Kingdoms: A Memoir of a Life Interrupted, she tells her story of embarking on a road trip to visit some of the people who wrote to her during her years of illness, and she learns that illness is never really over, and health isn't perfect or permanent -- and life can't be just about fighting to stay on one side of that divide. What makes her story and perspective even more remarkable is that she couldn't have known how relatable it would be to a world that's turned itself upside down in response to a pandemic -- and is just beginning to think about what life might be like when it's over.
For more escapist-minded readers, The Gilded Ones is the hotly-anticipated start of a new Young Adult fantasy series, where girls learn of their adult destiny when at the age of sixteen their blood is tested in a ceremony. The main character is Deka, a girl with an unnatural intuition, who has to decide in a moment whether to accept the results of her blood ceremony (her gold, or "gilded" blood is not a good sign), or join an elite band of resistance fighters and overthrow the imperial order. It's a classic story of a hero's journey, with cultural twists that give it a feel like Black Panther and the wildly popular book series by Tomi Adeyemi, Children of Blood and Bone.
More books coming out February 9 - 15
💭 Big Ideas
🗣 True Stories
💘 Romance
🗡️ Thrillers, Action, and Crime fiction
🖊️ Literary Fiction
✨ Fantastical tales of Other Worlds and Other Times
Check out even more new eBooks & audiobooks here