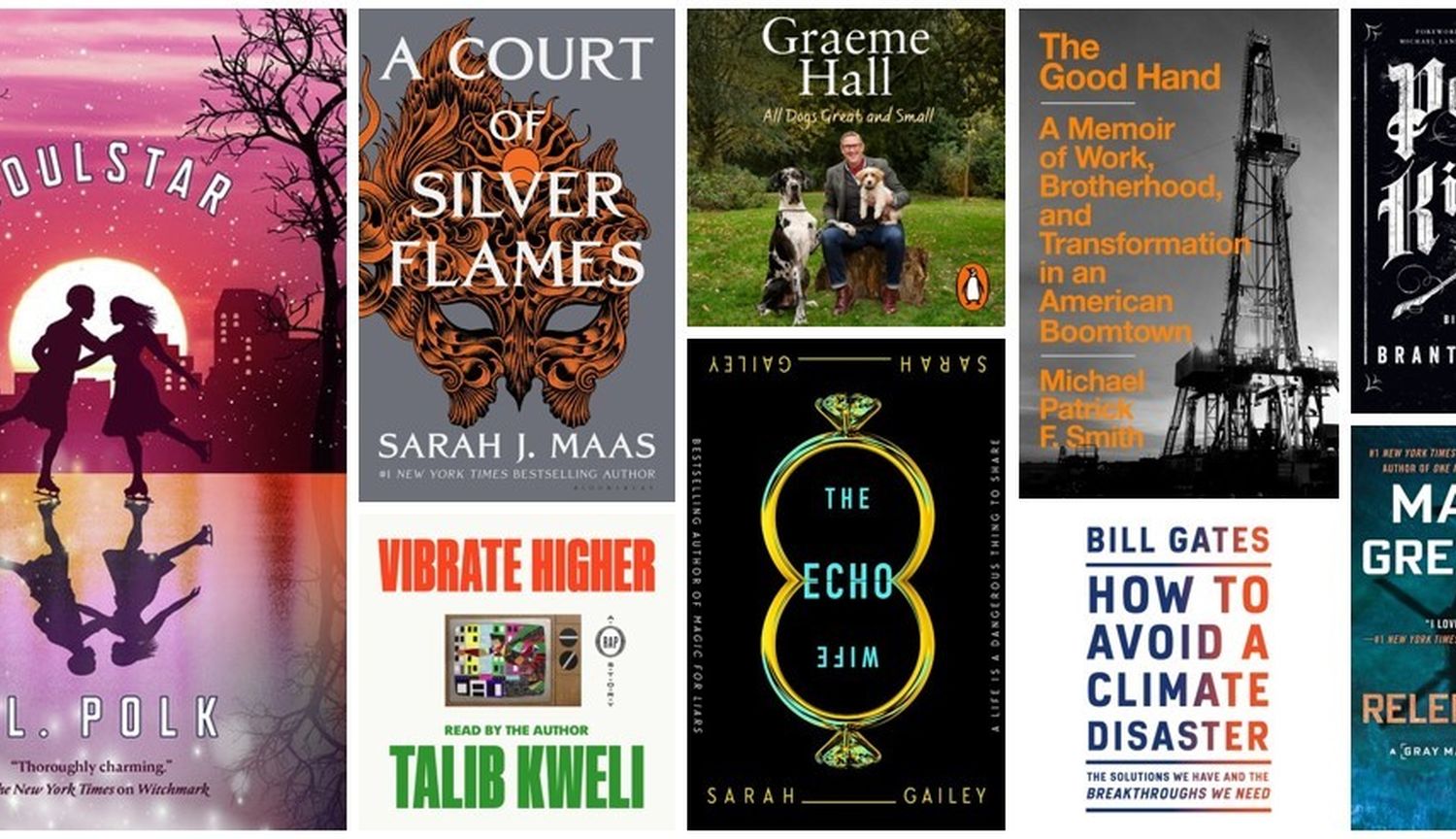 30 new eBooks and audiobooks coming out February 16 - 22
Welcome back to New & Hot Reads, where we talk about some of the most anticipated books coming out now
In The Echo Wife Sarah Gailey takes the now-ubiquitous domestic thriller and gives it a sci-fi twist. For anyone who's wondered if it counts as cheating if you have an affair with a genetic clone of your partner, in The Echo Wife the answer doesn't matter as much as the fact that the cheater in question ends up dead with the wife and her clone left to cover up the crime. There are so many gumshoe detectives in science fiction (Philip K. Dick's Do Androids Dream of Electric Sheep? and Richard K. Morgan's Altered Carbon to name but two): perhaps this marks the beginning of a new trend of speculative domestic noir?
Also sci-fi, but representing not a beginning but an end is Becky Chambers' The Galaxy, and the Ground Within, the fourth and final book in her wildly popular and Hugo Award-winning Wayfarers series, which started out as a Kickstarter project nearly a decade ago. The first book, The Long Way to a Small, Angry Planet was an instant hit with space opera fans, who now must wait for what Chambers gets up to next.
C. L. Polk's magical and romantic Kingston Cycle is also coming to an end with its third installment, Soulstar. It's a series of books with the feel of historical fiction, except rather than mysterious flows of money controlling the world in the shadow of a World War, it's magic in the hands of a few powerful families. It's a sprawling story that doesn't bear summarizing, especially if you haven't yet read the first book, Witchmark: just be warned that it seems to have a love potion-like effect on readers.
Did you get a pandemic dog? Or do you have a dog from the before times who's been enjoying having you around the house more? Either way, if you think you'd like to deepen your relationship with your pooch and generally add to a sense of calm and accomplishment, "Britain's best dog trainer" (according to The Telegraph), Graeme Hall. In All Dogs Great and Small, he shares stories of how he's turned terrorizing terriers and demonic Great Danes into happy hounds. He lays out some simple principles for how to better understand your dog, and how to communicate with your dog and encourage the behaviours you want -- and he's got science in his corner. Here's a tip to get you going: try taking the audiobook with you on walks to the dog park.
More books coming out February 16 - 22
💭 Big Ideas
🗣 True Stories
💘 Romance
🗡️ Thrillers, Action, and Crime fiction
🖊️ Literary Fiction
✨ Fantastical tales of Other Worlds and Other Times
Check out even more new eBooks & audiobooks here